Following the lifting of China's zero-Covid policy, VeggieWorld & NewProtein China will return in 2023,  taking place at Nanjing International Exhibition Center this weekend (April 14-16).
The event is a dedicated trade fair and conference for alternative food business in China. It aims to build up a professional exchange and trade platform for the alt protein industry, along with educating consumers about new products and technologies.

At the trade fair, 130 brands will showcase products and services such as plant-based foods, ingredients, machinery, cosmetics, and fashion. Exhibitors will include Omni Foods, Oatly, v2food, Next Meats, and more.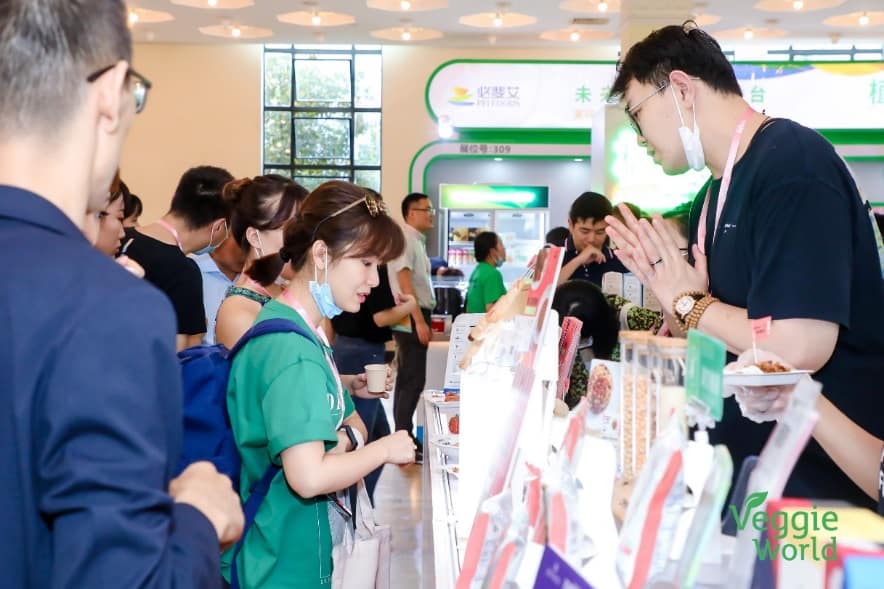 "Incredible growth"
The New Protein China Forum will also take place at the event, featuring talks and panels from experts and industry leaders. Speakers from Avant Meats, Cargill, CellX, Nestle, TurtleTree Labs, and many more will all be featured.
VeggieWorld China previously took place in Shanghai in 2021.
"In China, many experts consider 2019 as the start year of the plant-based industry," managing director Ken Zheng told vegconomist prior to the event. "This industry witnessed incredible growth in 2020, even under the pandemic of COVID-19. In the Asia-Pacific region, approximately US$204 million of investment has been injected into plant-based food companies in the past ten years (2010-2020), and in 2020 alone, the amount of investment has reached US$166 million."