In an average supermarket today, it is easier than ever to find vegan products to supplement your meals. There seems to be a name-brand replacement for every type of dairy, egg, and meat product that you could possibly ever want. And the range of choices is growing by the day.
In fact, by 2030, the plant-based foods market is set to hit more than $162 billion. But if you're craving something meaty, you don't always have to splash out on a vegan protein alternative. Instead, you could try a simple whole food, plant-based ingredient, like tofu or mushrooms, and get a similar meaty texture.  Plus, they're nutritious. (And just as tasty too!)
Is vegan meat healthy? 
When compared with animal meat, research suggests that plant-based meat is the healthier option. In 2022, for example, one report looked at 43 studies into plant-based foods and concluded that plant-based meat is healthier and more sustainable than animal products.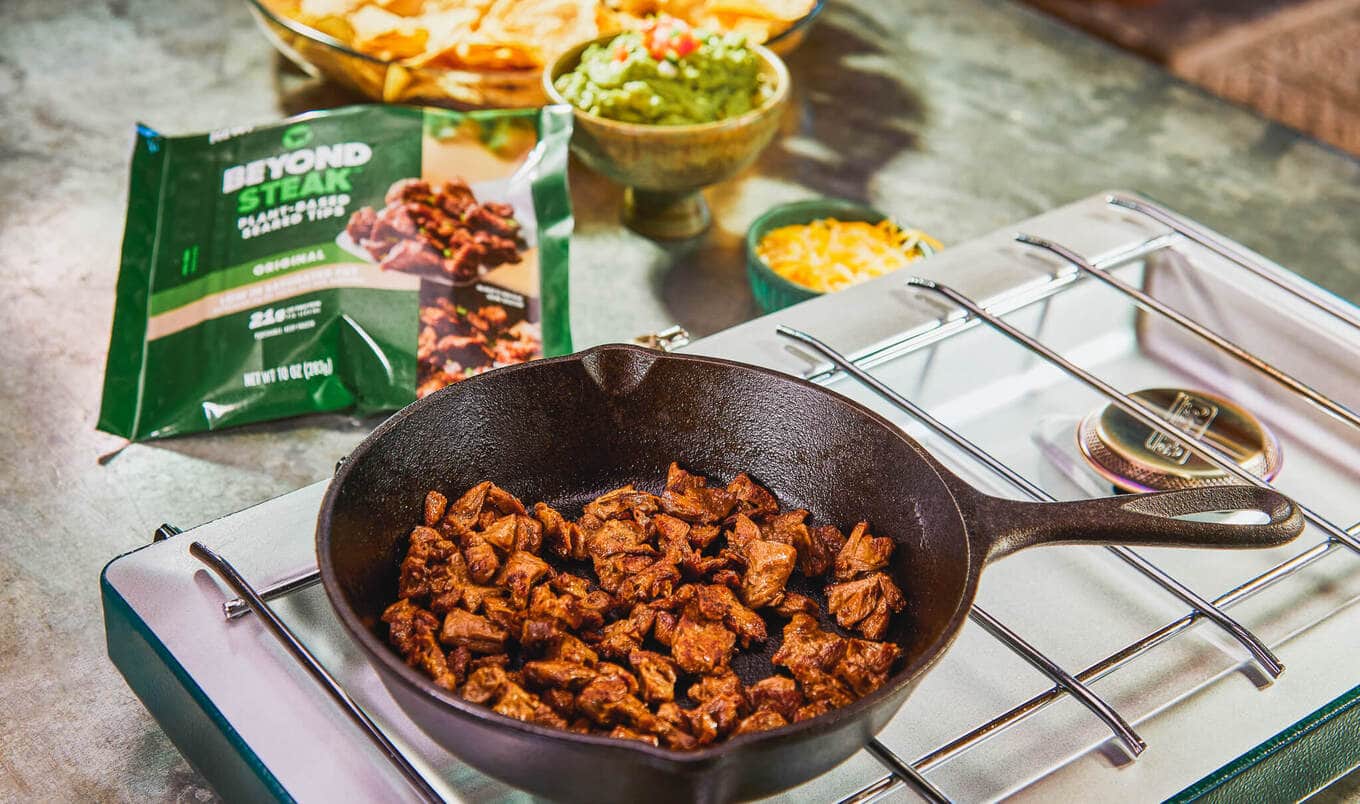 Beyond Meat
It's a good source of protein, and can sometimes contain vitamins too, but vegan meat is not perfect. "Despite the incredible advances that plant-based producers have made over recent years, there is still huge potential to improve their taste, texture and how they cook," said report author Chris Bryant, PhD. "There's also enormous potential to innovate with ingredients and processes to improve their nutritional properties – for example by boosting vitamin content.
So while vegan meat is considered by many to be better for you than animal meat, it still has a little way to go in terms of nutritional value. But good news: you can still get that meaty taste, and boost your nutrition at the same time, because there are plenty of meaty, nutritious whole food ingredients to choose from. Find out more below!
What tastes like meat, but isn't meat?
If you are new to a plant-based lifestyle, or even an experienced vegan looking to shake things up, search no further than these seven affordable, plant-based foods. All of these can be prepared and cooked to taste like meat, without the animals.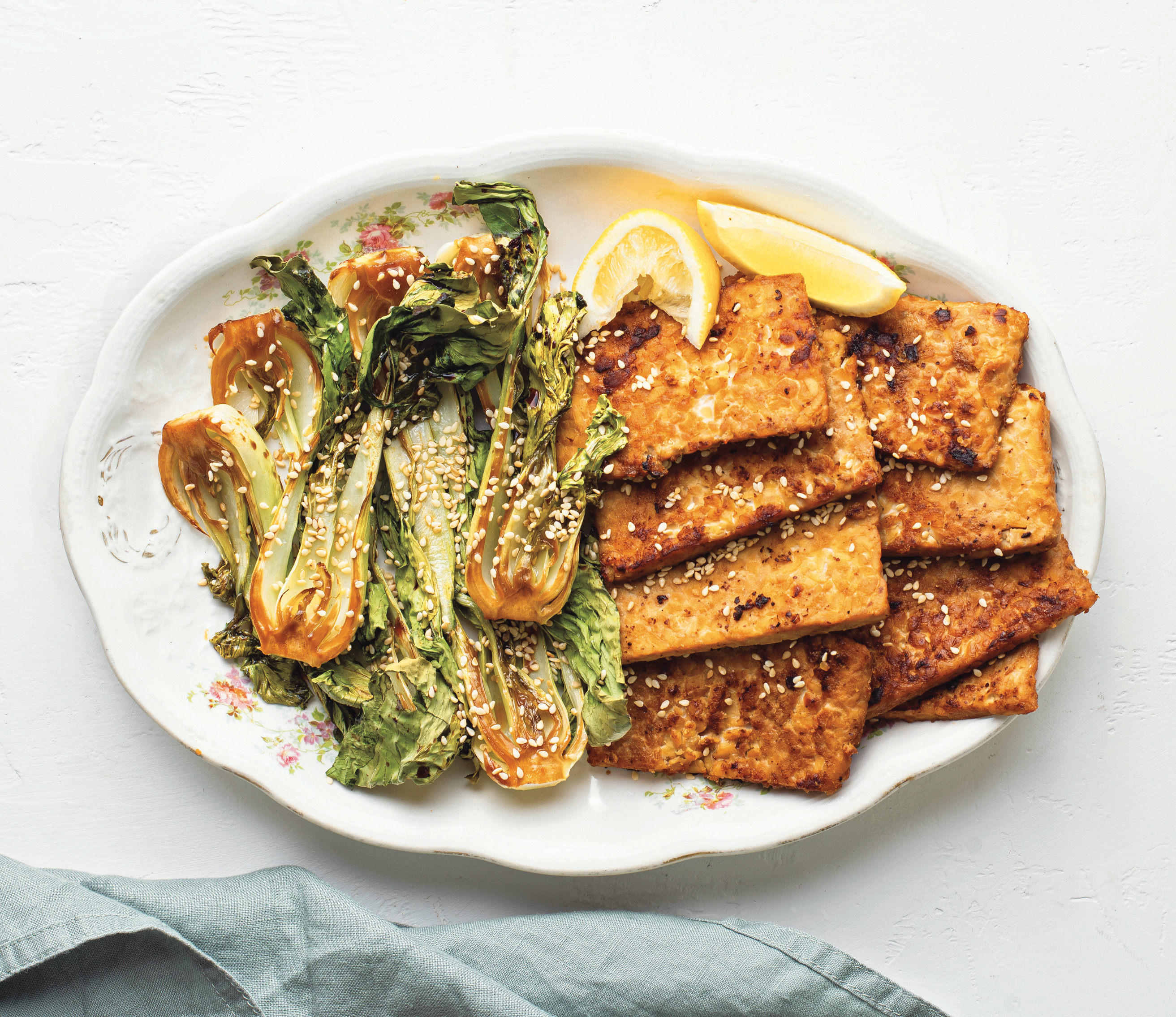 Alexandra Shytsman
1 Tempeh
Tempeh has become fairly standard in most supermarkets and hip all-day eateries, but what actually is it? Tempeh is a soybean-based plant protein that originated in Indonesia. Tempeh is a great replacement for bacon and tastes delicious in a BLT or as a side for your pancakes in the morning. It's simple to prepare—just slice, season, and sautée—but if that sounds too intensive, you can find pre-seasoned variations in most grocery stores. All you have to do is warm it up in a skillet. Tempeh can be an awesome choice for picky eaters or newer vegans because it has a very inoffensive taste. While it does not aim to replicate the taste or exact texture of meat, with the right seasoning it can still hit the spot. As you begin to expand your plant-based palette, incorporating tempeh will help you increase your creativity and allow you to experience foods in new and interesting ways.
Recipe: Miso-Mustard Tempeh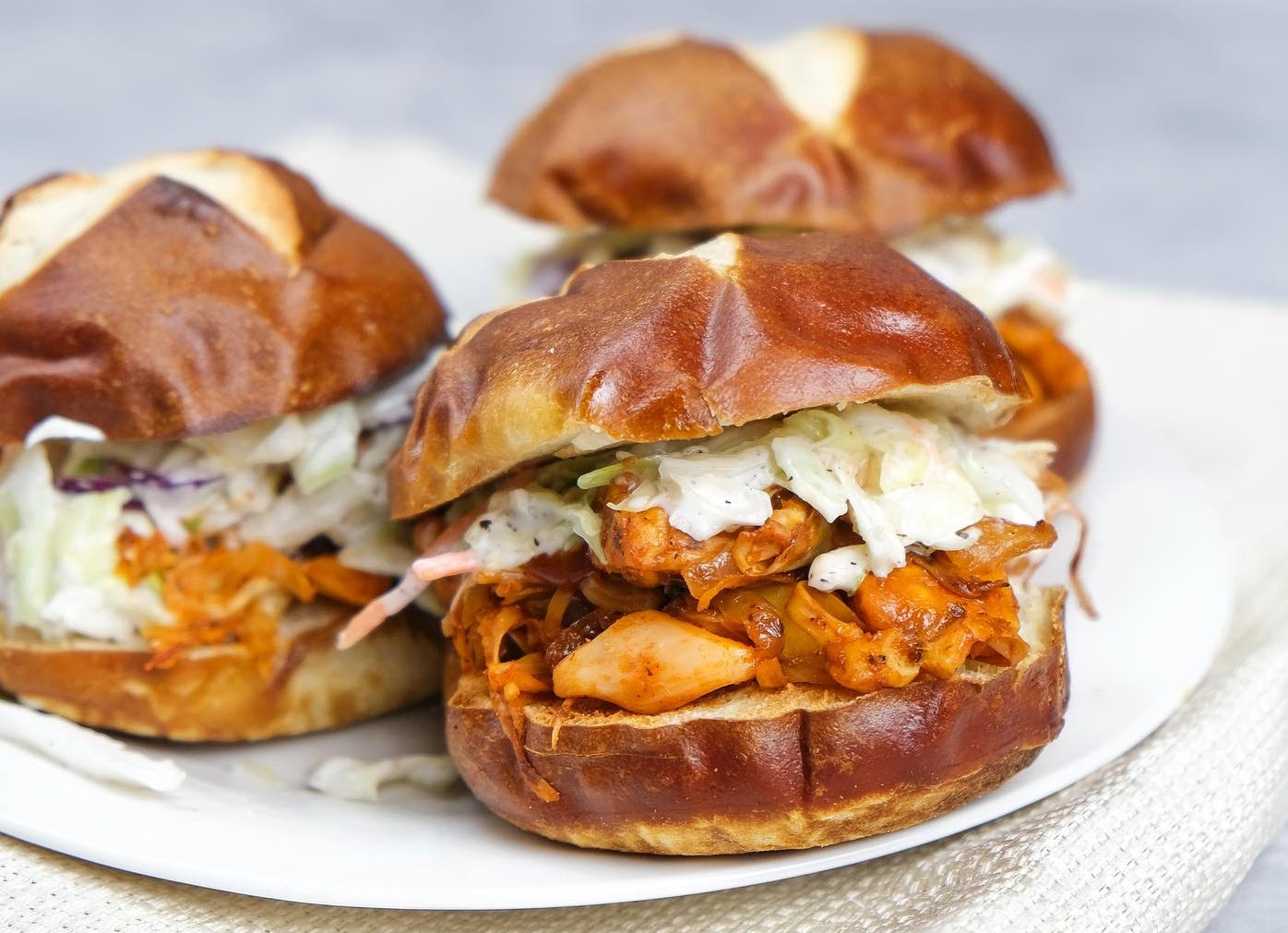 Shay Boyd
2 Jackfruit
Despite its status as a tropical fruit, jackfruit surprisingly makes another good substitute for meat. It is most often used as a pork substitute such as barbecue pulled pork or a vegan carnitas taco. Cooking jackfruit is a bit more challenging than tempeh or tofu, but the tasty rewards are worth it. Alternatively, you can easily pick up a package of pre-prepared jackfruit that comes marinated and ready to heat and eat. Whether you have been plant-based for years or for days, if you have not yet added jackfruit to your diet, it is an essential must-try for your next meal plan.
Recipe: Smoky Vegan BBQ Pulled Jackfruit Sliders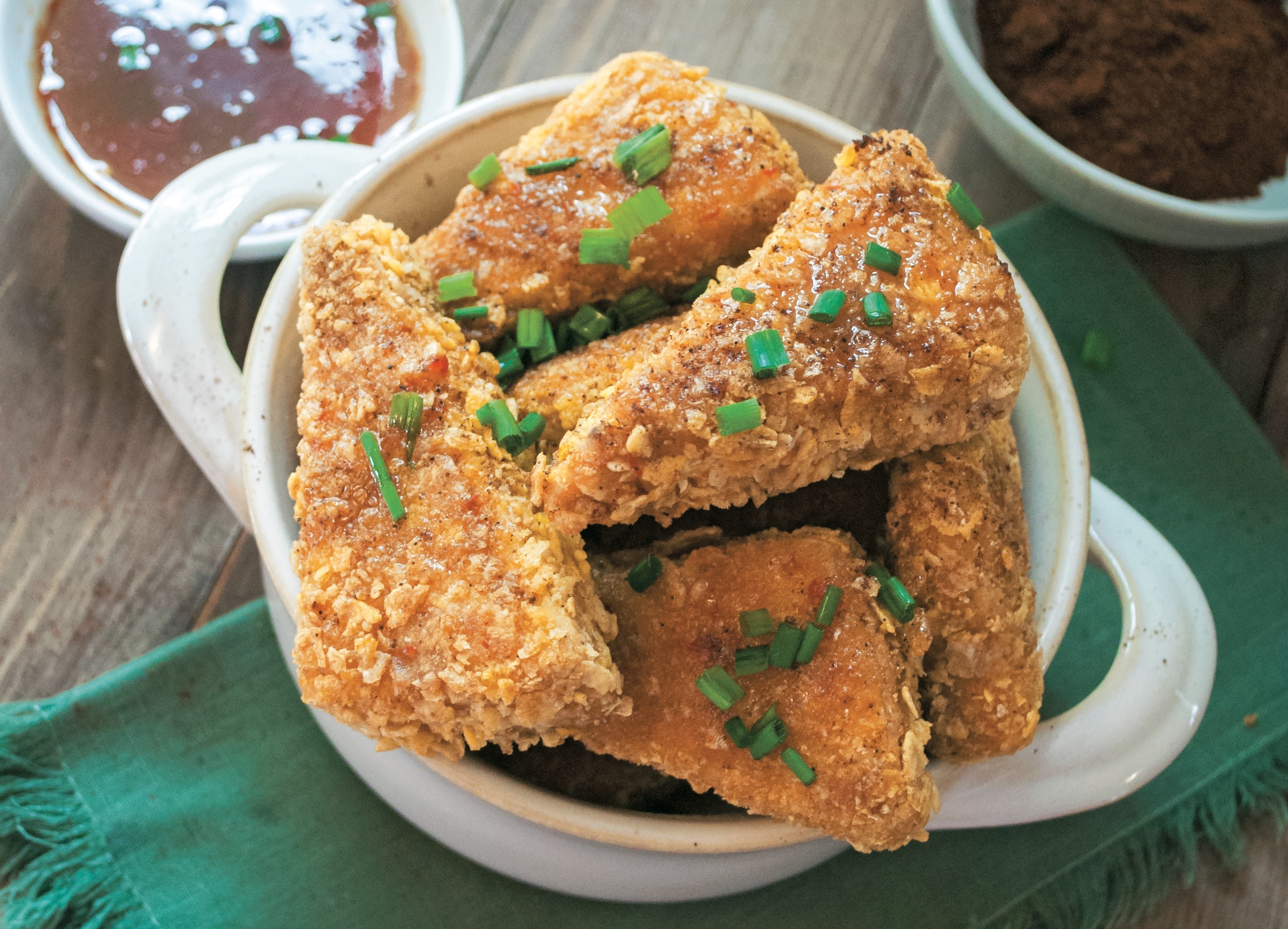 Lauren Hartmann and Julie Grace
3Tofu
What kind of list would this be if it didn't include the oldest and most universal of vegan meat analogs? Most people have at least tried tofu, but the majority do not realize how many different ways it can be prepared to enhance a meal. Tofu can be used to make plant-based versions of anything from frittatas to crepes to ricotta. It can be used to substitute chicken, beef, eggs, and more. Even if you do not like tofu seasoned and crisped up by itself, it can also be blended, roasted, and mashed beyond recognition and into something genuinely delicious. Tofu is arguably the most versatile of any vegan foods (perhaps any food in general), and even if you don't like it one way, never give up on it, because you may find that with an open mind it can be used to recreate your favorite meals.
Recipe: Spicy Oven-Fried Tofu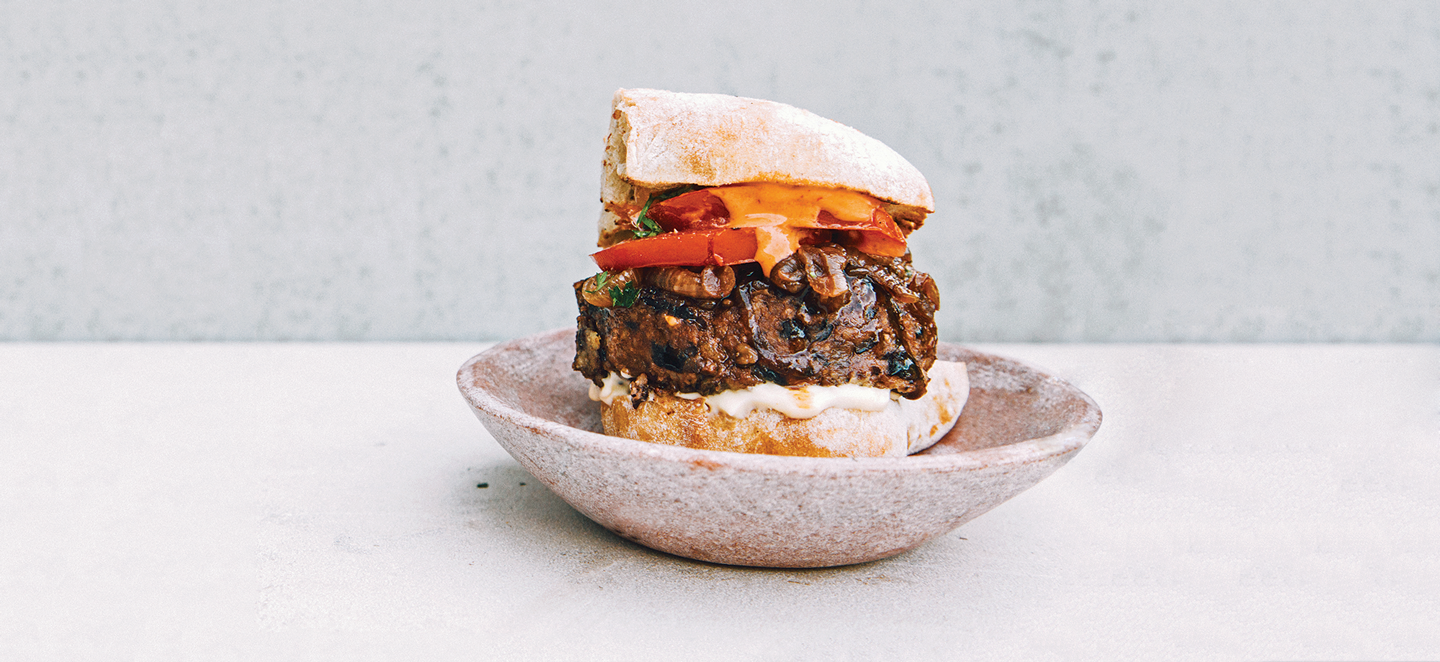 Quarry Books
4 Beans
Here's to the plant-based pioneers who gifted the world with the knowledge of the delicious diversity of the humble bean. Most omnivores are oblivious to its vast culinary applications, and it's a darn shame. When seasoned, mashed, and combined with a vegetable or flax egg binder, beans can transform into meaty sausages, thick vegan meatloaf, or super moist vegan burgers. Beans can also replicate ground beef in the form of plant-based sloppy Joes. Spare yourself some time and purchase the canned variety—when you're adding seasonings and other ingredients, few will be able to tell they're not homemade. Stock up on black beans, pinto beans, garbanzo beans, lentils, and more to begin your at-home bean butchery.
Recipe: Spicy Ancho-Spiced Barbecue Burgers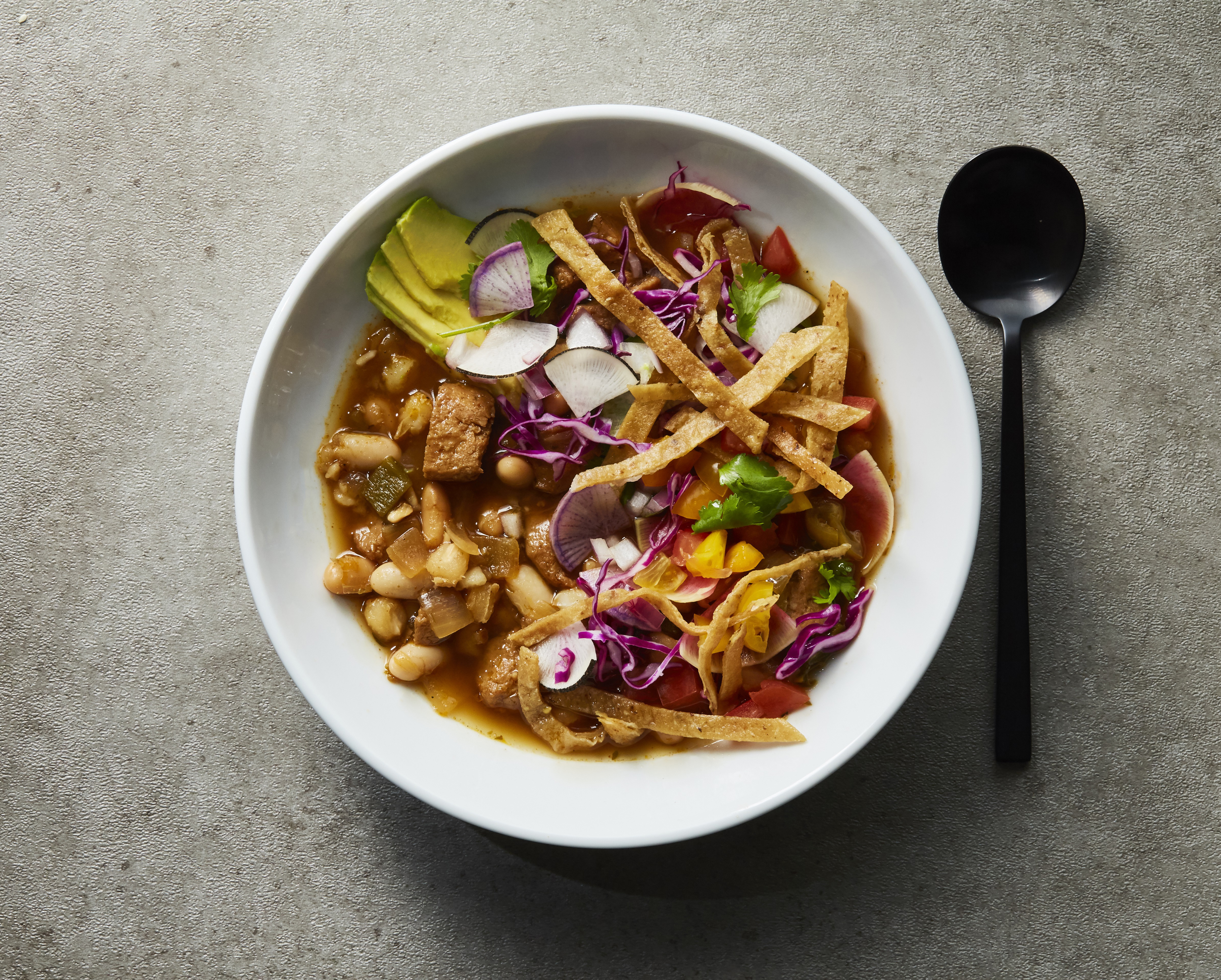 Terry Hope Romero
5 Seitan
Technically, seitan is a type of wheat, but it is far from the array of carbs you find lining the bread aisle. Seitan is yet another great protein-packed vegan meat substitute, and it excels in imitating the texture of chicken. It is possible to make your own seitan from a bag of vital wheat gluten, vegetable broth, and spices, but it's far easier to purchase plain (or even marinated) seitan from the store, as the seitan-making process takes several hours. Like many plant-based foods, seitan takes on the seasoning, marinade, and sauce that accompanies it, making the culinary possibilities extend as far as your spice cabinet. You can cook it how you want, season it how you want, and throw whatever sauce you like on it to satisfy your current cravings. Foods like this make being vegan not just easy, but more delicious than you ever could have imagined.
Recipe: Vegan White Bean and Seitan Pozole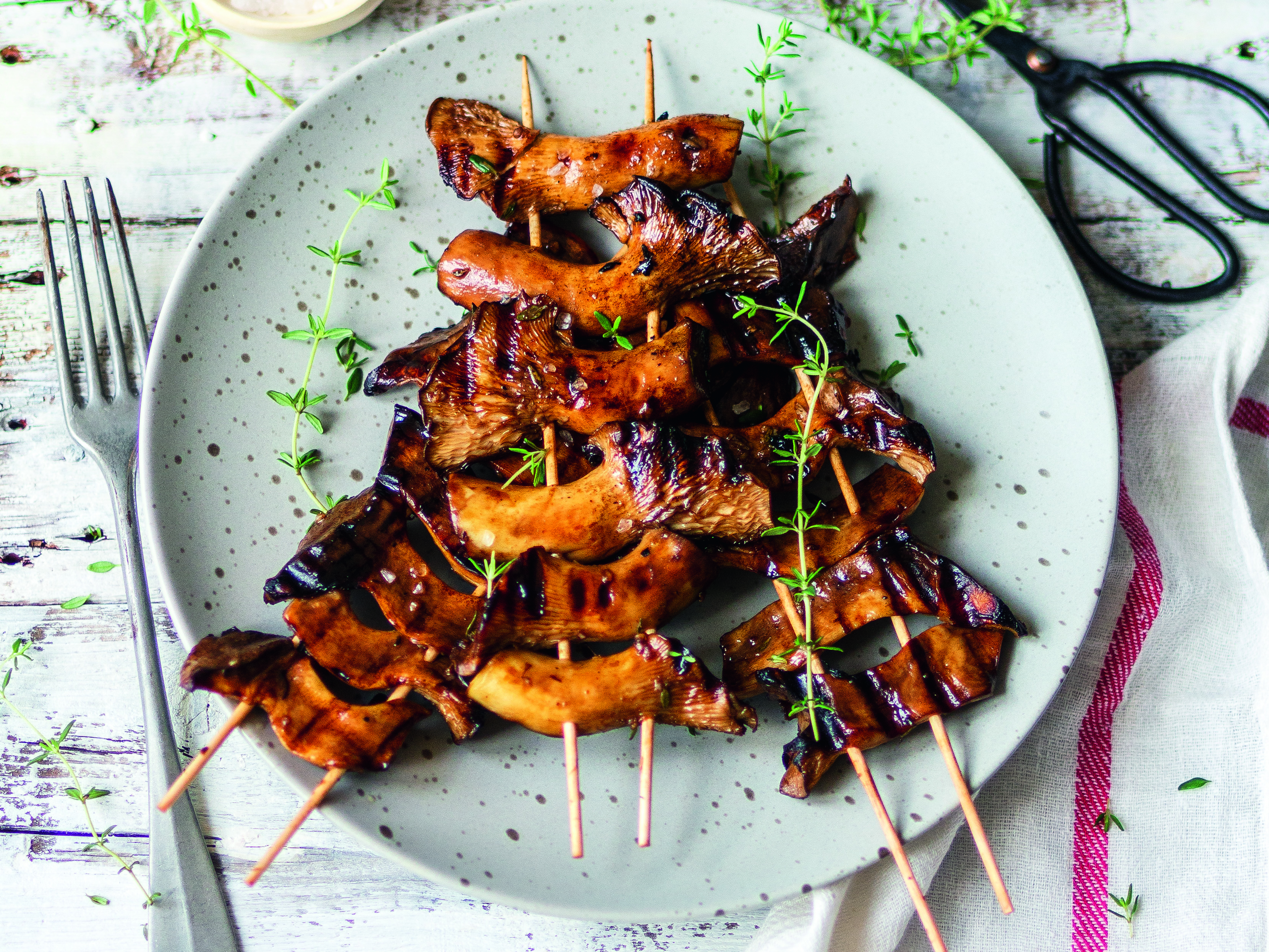 Nadine Horn and Jörg Mayer
6 Mushrooms
Mushrooms are delicious, nutritious, versatile, and pretty meaty too. King oyster mushrooms, in particular, have a soft, meaty texture, and they're rich in fiber and protein, as well as vitamins and minerals. Portabella, lion's mane, and chicken of the woods are a few more examples of meaty mushrooms. (In fact, the latter gets its name from its texture and flavor, which is very similar to chicken.) For more on how to cook with mushrooms, we've put together a guide on how best to use 15 different types in vegan cooking.
Recipe: Tangy Vegan Grilled King Oyster Mushroom Skewers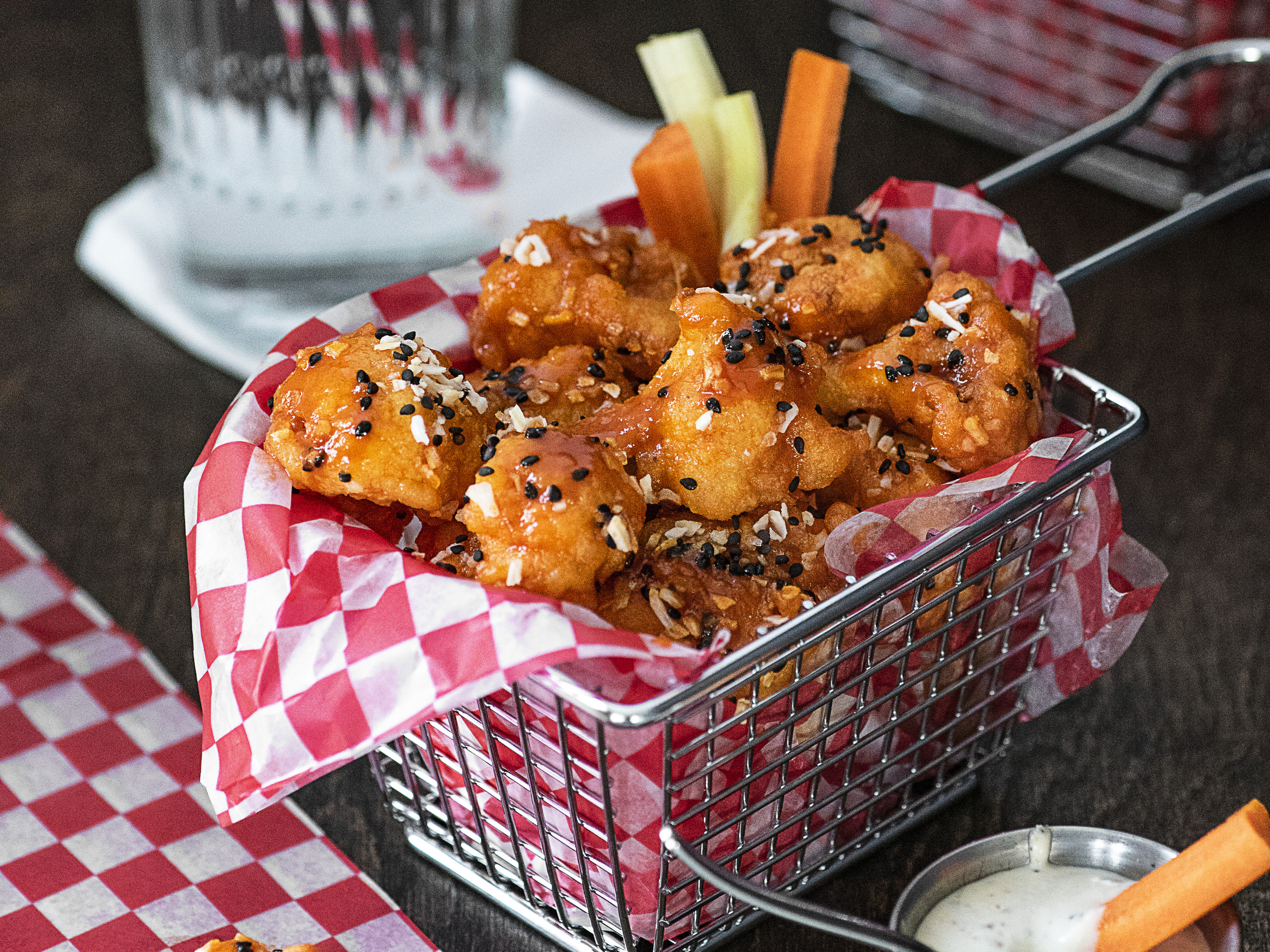 Dustin Harder
7 Cauliflower
It might seem unlikely, but trust us: when prepared and cooked in the right way, cauliflower can resemble meat. When it is ground up with walnuts and spices, for example, it can form a tasty taco meat that tastes just like ground beef, only it's totally plant-based and bursting with nutrients, like fiber, vitamin C, vitamin K, and vitamin B6. And, while it's not totally identical, cauliflower can also make a good chicken wing alternative too, particularly when it's coated in crunchy, crispy batter, and the right blend of herbs and spices.
Recipe: Vegan Everything Buffalo Cauliflower Bites
Veronica O'Brien is a Massachusetts-based writer and editor who specializes in wellness, mindset, and animal rights.
For more vegan swaps, read: