US brand Before the Butcher announces it is launching new Plant-Based Pepperoni for private-label retail customers. Made from pea protein, the pepperoni recently won a 2023 National Restaurant Association Food & Beverage Award (FABI.)
"Our new plant-based pepperoni offers an amazing taste experience that mimics real pepperoni"
According to Before the Butcher, the new Pepperoni uses a proprietary pea protein along with natural ingredients like radish extract, paprika and other spices to recreate the textures and flavors of pork-based pepperoni. 
The company states it is offering the Pepperoni to retailers who are looking to expand their plant-based private label offerings. The Pepperoni joins the brand's existing line of burgers, breakfast sausage, chicken patties, and grounds.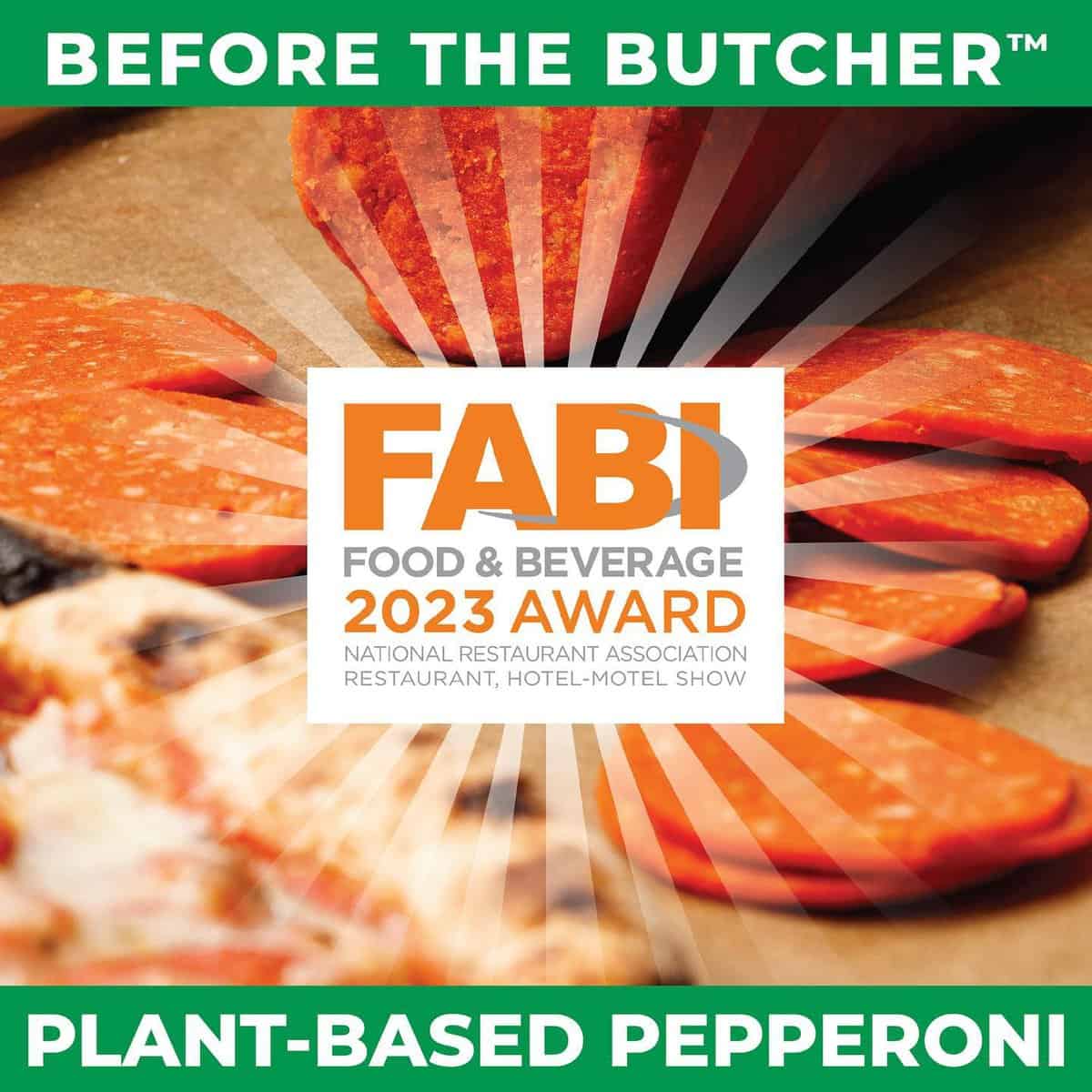 Retail expansion
Based in San Diego, California, Before the Butcher was acquired by private investors in 2019. At the time, the company said the acquisition would provide access to a $25 million line of credit and a 90,000-square-foot production space to enable it to quickly scale. Later that year, the brand tripled its US retail distribution to hundreds of Albertsons, Von and Pavilions stores, as part of a larger retail rollout. 
In 2021, the company partnered with online shopping platform Vejii to offer home delivery of its products to US customers. 

"Fits the market need"
"Our new plant-based pepperoni offers an amazing taste experience that mimics real pepperoni so well, it would fool even the most sophisticated palate," said Danny O'Malley, founder and president of Before the Butcher. "We understand that consumers are looking for delicious, healthier, and more sustainable alternatives to animal protein. That's why we're thrilled to offer a product that fits this market need and delivers a great taste without any compromise."