APAC expert and co-founder of alt-protein accelerator PlantForm, Allen Zelden, revealed his new vegan seafood brand Boldly this January, offering an impressive line of vegan prawns, salmon and tuna sashimi, calamari, shrimp, crab sticks, white fish filets and more.
Allen has been keeping details of the brand and future plans under his hat since the launch; it was time we sat down and gave him a vegan seafood grilling.
Firstly congratulations on the launch of Boldly! Can you give us your elevator pitch; what was the inspiration behind starting a vegan seafood brand?
If I'm being brutally honest, I just felt it was time to disrupt the plant-based sea of sameness with an all-new, positive and fun experience, and what better way to do this than by offering the foodservice market the widest range of plant-based seafoods so as to surprise and delight diners with the same classic tastes they love, but at no cost to the ocean.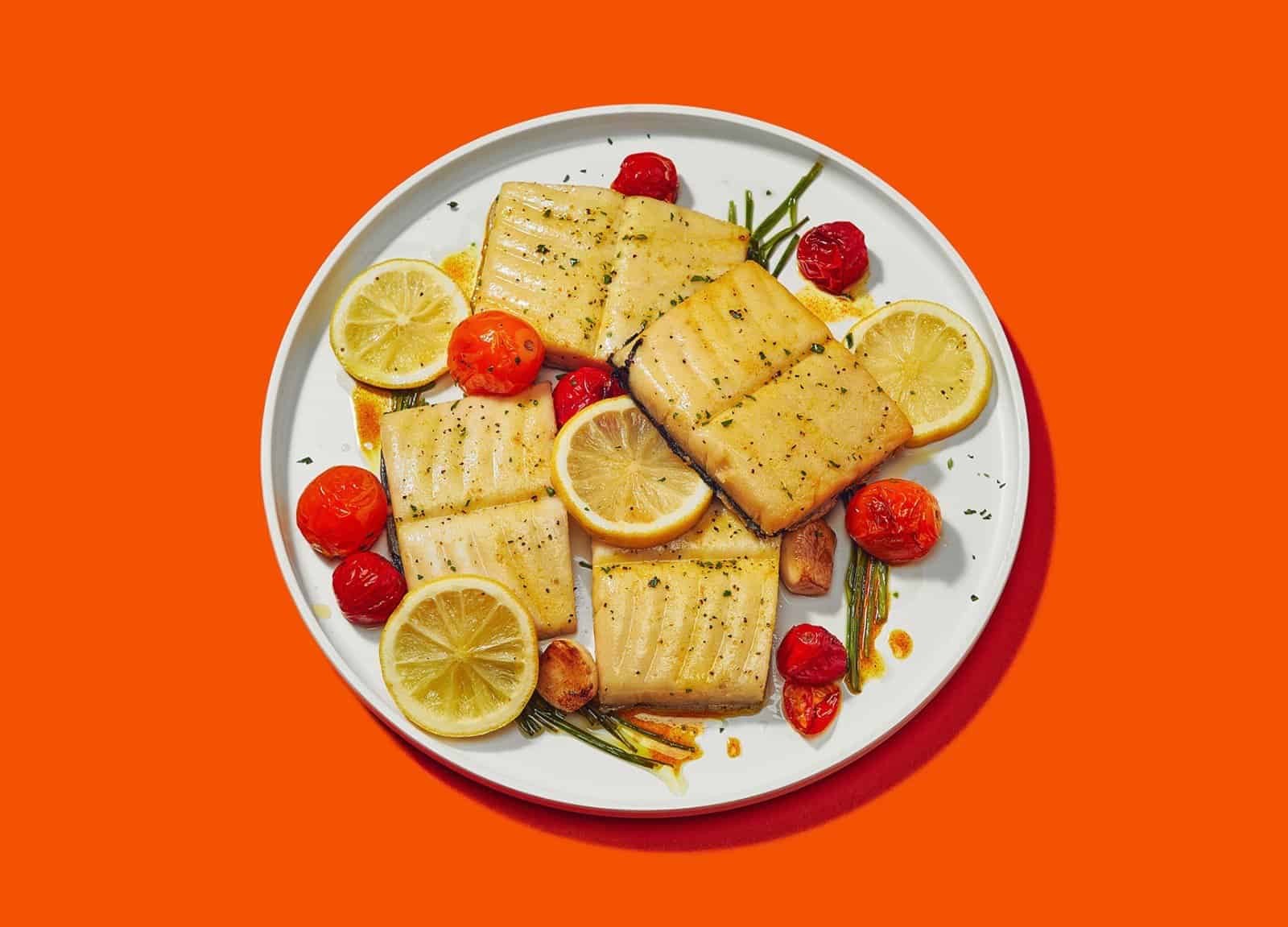 Plant-based seafoods are still uncharted territory for millions of people, and with consumers increasingly seeking alternatives to conventional meat and dairy – coupled with the fact that seafood dishes are amongst the most popular in foodservice – I firmly believe that now is the right time for the next evolution of plant-based seafood products.
Can you tell us something about how and why an Australian plant-based seafood company is launching in the USA?
To date, companies in the US and Europe have been leading the charge with new, innovative plant-based foods while Australia has essentially remained a bystander when it comes to stretching beyond our shores to the US.
"…for Australian plant-based foods to 'stretch' beyond our shores, we also need to 'stretch' beyond the burger"
With around two-thirds of our agricultural products exported, and growing demand for Australian foods and produce globally, it's really only a matter of time before that global sentiment trickles across to Australian plant-based foods. However, for Australian plant-based foods to 'stretch' beyond our shores, we also need to 'stretch' beyond the burger, and I'm excited to play a role in driving this with our plant-based seafood range.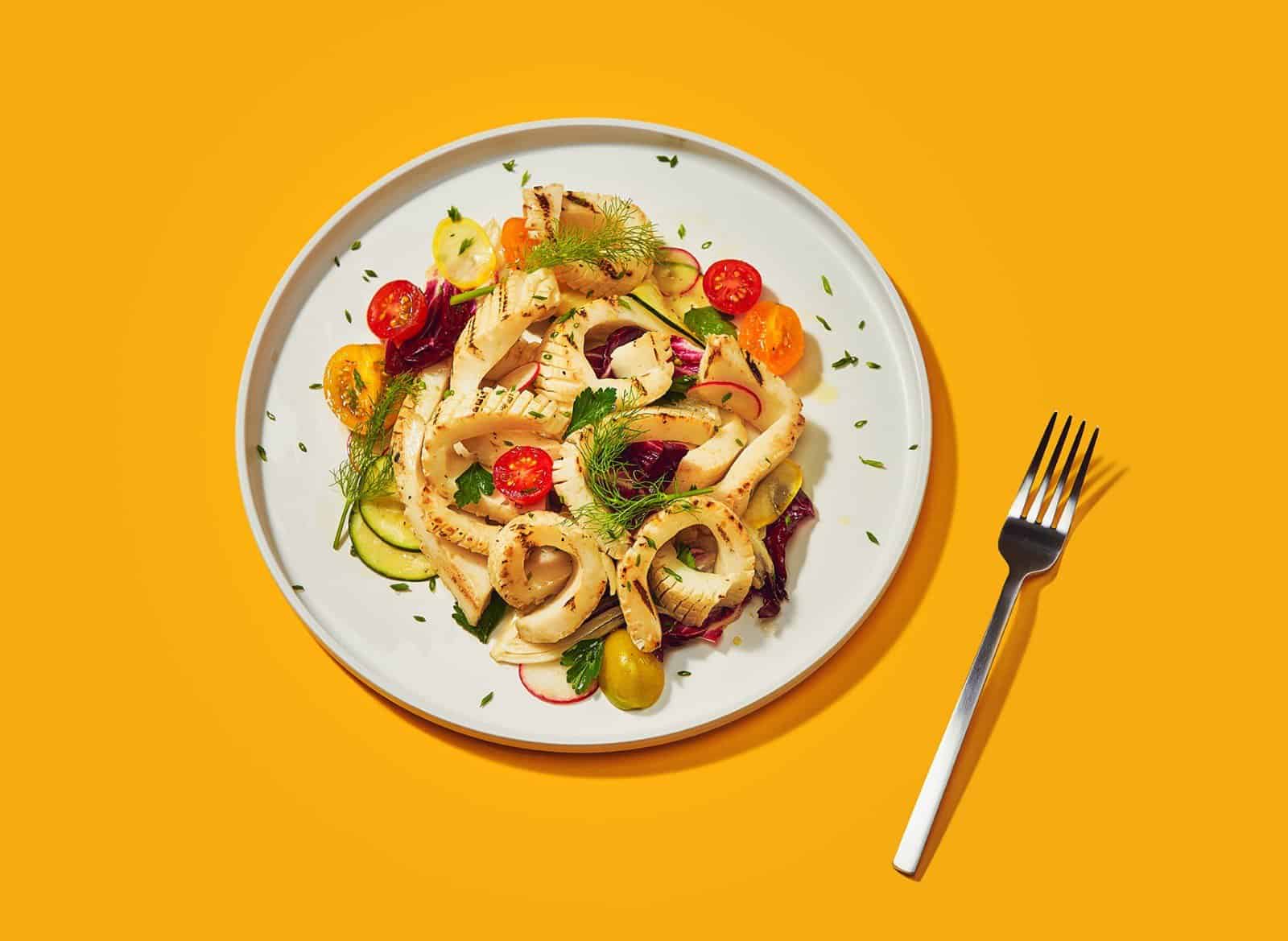 What about the product range – can you tell our readers about the number of products in the portfolio, which stand out, and why?
We are launching with a line of eight vegan seafoods; calamari steaks and rings, salmon and tuna sashimi, prawns, shrimp bites, crab sticks, and whitefish filets. It's hard to pick out just one or two 'stand outs' as I'm consistently amazed at the versatility of these products thanks to our core ingredient konjac, which we use for all of our products (bar the whitefish fillets).
One of the many benefits in using konjac as an ingredient is that it doesn't have much taste which allows the foods to take on the flavours of whatever you choose to sauce or season them with. We then optimize this flavor with konjac's unique, jelly-like texture across the spectrum of our versatile range of seafood alternatives, making them perfect for chefs to add their own creative spin to these foods across all cuisines.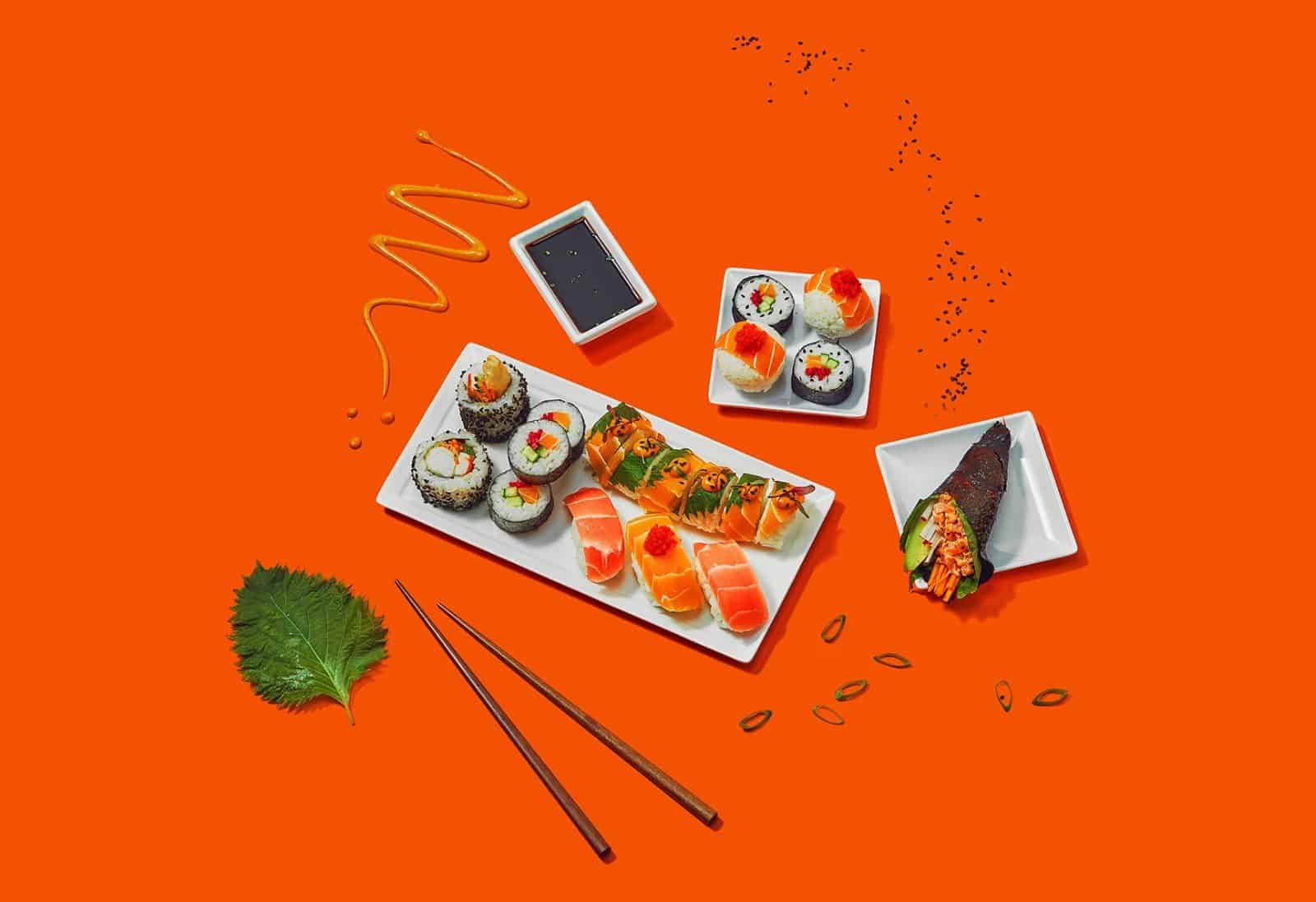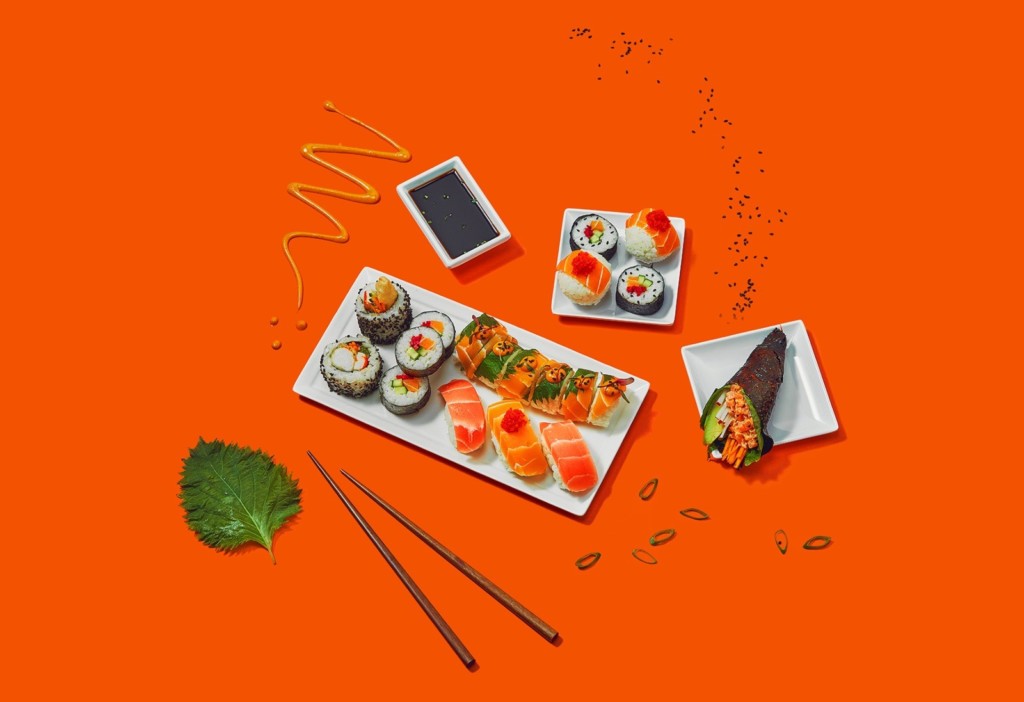 Will Boldly sell to retail, food service, or both?
At this stage, Boldly will be exclusive to foodservice. Internally, I often describe those who work in foodservice as the 'directors of first impressions'. That's because the foodservice channel is often the first place many plant-curious consumers are willing to 'experience' meat alternatives.
Historically, the foodservice channel has also contributed to many of the most prominent plant-based food market entries and successes. For instance, Beyond Meat's exposure to foodservice businesses was an instrumental growth and brand driver for them in the early days, with 50% of their overall net revenue reportedly coming from foodservice sales in 2019.
However, given the current fragmented distribution challenges alongside increasing cost-of-trade pressures, the global food service industry needs access to more competitive and strategic partners if we are to drive radical systems change to address the climate crisis and sustainably meet our needs as a growing population.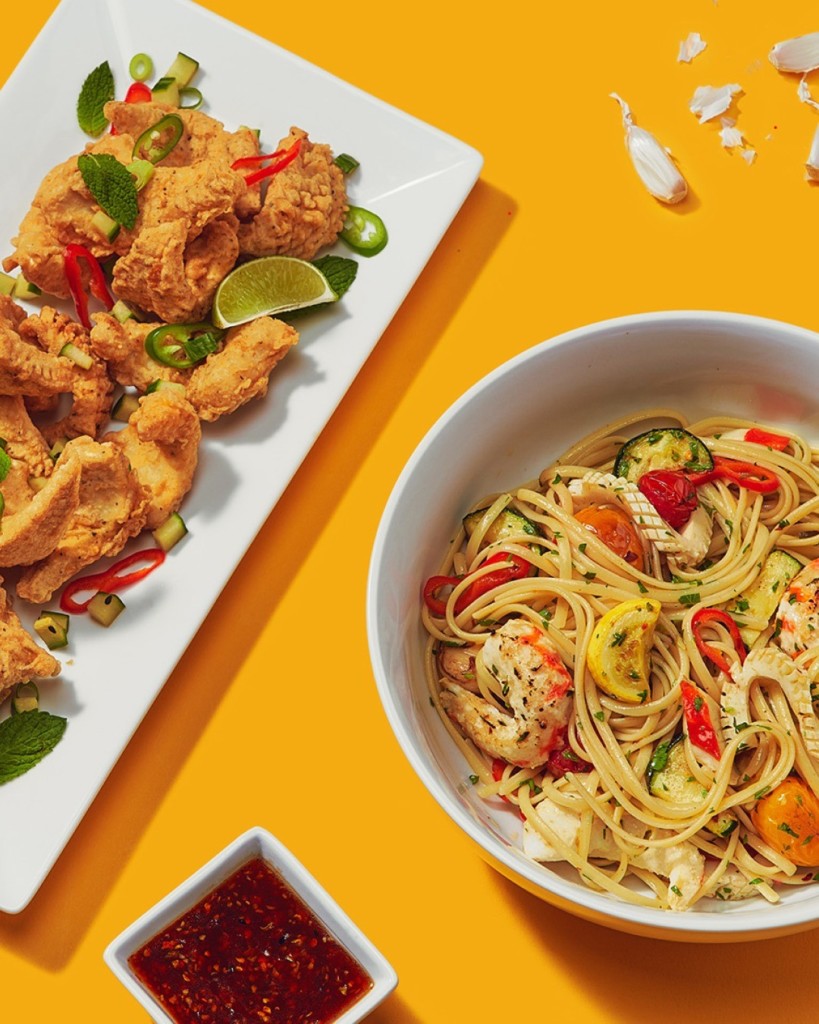 With the plant-based food industry still very nascent relative to the overall food and beverage market, it is also at an exciting tipping point hence this unique opportunity to fuel foodservice ecosystems with classic seafood alternatives at the 'growth-stage' of the plant-based trajectory.
Where next for Boldly? Will you expand into further markets after the US? What's in the pipeline in terms of product developments / innovation?
Following on from our first-ever preview with PLANTA and the SEED Food and Wine Festival in Miami earlier this year, we will officially launch next month at the National Restaurants Association show in Chicago, and then through select foodservice partners across the USA.
"…we're very excited by the trajectory ahead"
We've already lined up some exciting partners – most we can't divulge just yet – but given the early interest we've generated from some of the most prominent chefs and renowned institutions globally, we're very excited by the trajectory ahead (of course you'll hear it first on Vegconomist!).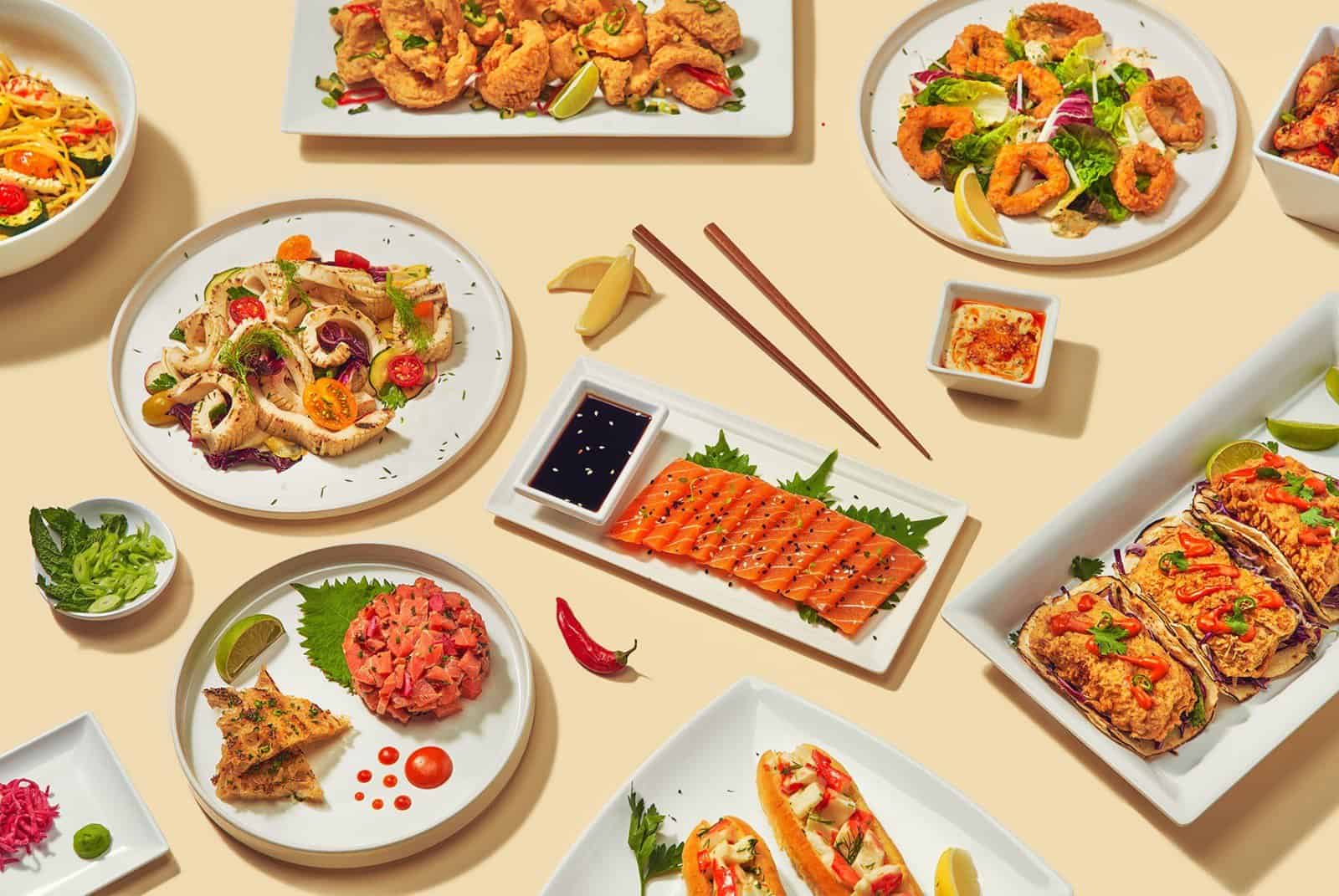 As for looking beyond the USA and Australia – and moving beyond 'sea' foods into 'land' foods – this is absolutely a possibility but only based on organic demand, and only as an organic extension of our happenings with PlantForm, the private label arm of a plant-based manufacturing operation with global distribution across five continents and over 1,000 SKU's in-market globally.
Why now? Why was this important for you, what is happening in terms of the seafood industry for you to try and disrupt with this launch?
According to the WWF, seafood is the world's largest traded food commodity with approximately 3 billion people relying on it as a core source of protein in their diets. At the same time, the fishing industry is fraught with public health issues – from heavy metal and mercury contamination, to the overuse of antibiotics in factory fishing.
"seafood is the world's largest traded food commodity with approximately 3 billion people relying on it"
With overfishing threatening the future of marine biodiversity, and consumers increasingly open to inventive alternatives, it's clear that the future will either be filled with fishless fish or fishless oceans, and we at Boldly are on a mission to drive consumers towards the BETTER choice.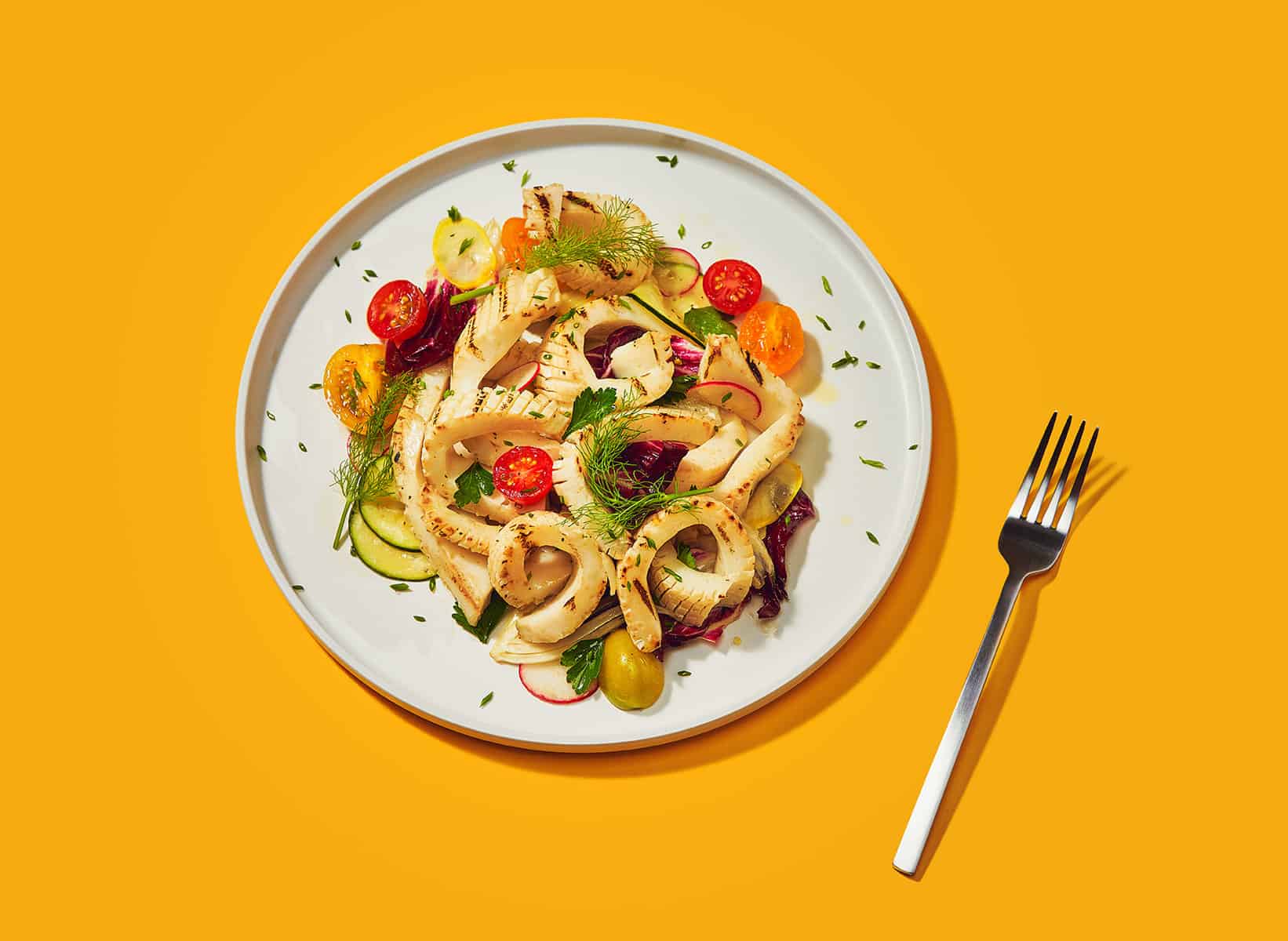 Can you speak to Boldly's broader mission and vision for the future?
In speaking broadly, we want to build a community around positivity, to align and unite with other businesses and institutions that are doing great work, and to inspire as many people as possible to enact a shift from the belief that animal foods are a required part of one's diet and identity.
For us at Boldly, that starts by seeing more plant-based seafood choices on menus that are cheaper, tastier, more nutritious, and more appealing to consumers.
Just like diners now expect plant-based burger options at all fast-food restaurants, I truly believe it's only a matter of time before the same expectations are placed upon every sushi, seafood, and fish and chip shop globally, and it's our MISSION and VISION at Boldly to be the catalyst for this.