Israeli biotech company Imagindairy recently announced it has received an investment from dairy giant Danone through its corporate venture arm, Danone Manifesto Ventures. 
As a strategic investor (the amount was not disclosed), Danone will join Imagindairy's journey in making microbial proteins by leveraging precision fermentation. These novel proteins will allow manufacturers to produce animal-free dairy with all the nutritional values of traditional milk in a sustainable way.
Earlier this month, Danone led a $3.5 million strategic investment round in Israel's Wilk. It invested $2 million, revealing its interest in joining Wilk to develop cell-based dairy and infant formula components. Steakholder Foods, a 3D-printed cultivated meat company, also participated in the round.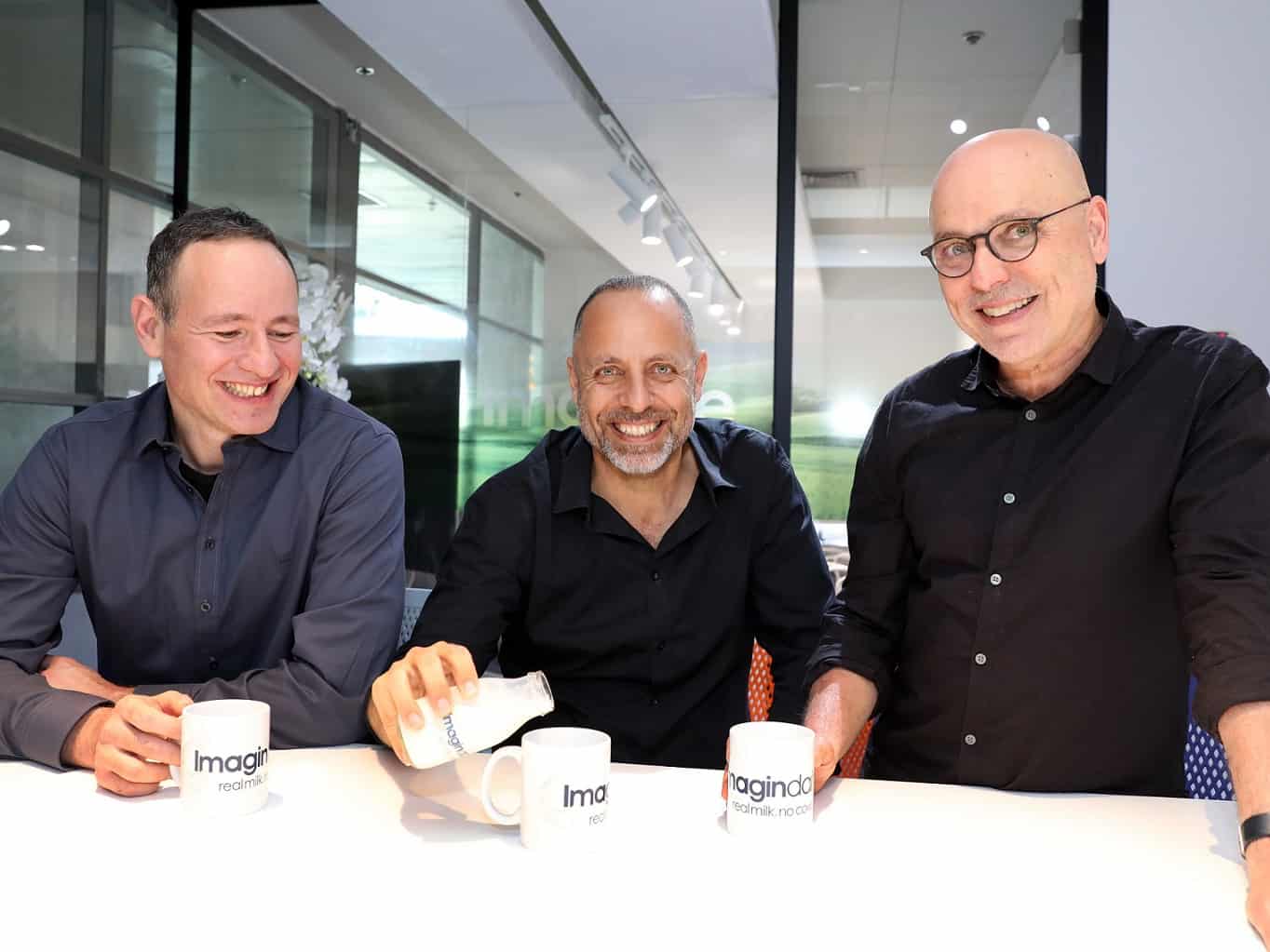 Making animal-free products a reality
"Imagindairy is thrilled to work with Danone Manifesto Ventures, which is bringing strategic and operational support to accelerate our growth and ability to make animal-free dairy products a reality. We believe this partnership will pave the way to future collaborations with Danone, as we explore potential business applications together," said Imagindairy in a statement on LinkedIn.
Imagindairy is aiming to have a presence in Israeli retail by 2023. Based on 15 years of research led by co-founder and CSO Tamir Tuller, PhD professor at Tel Aviv University, the company's technology feeds microorganisms that are 20 times more efficient than cows at converting feed into proteins. In 2021, the food tech raised $13 million in a seed round. 
Imagindairy was among the biotech firms that formed the Precision Fermentation Alliance, a new trade organization to promote precision fermentation as a solution for a more resilient and sustainable food system.

Additionally, Imagindairy is a founding member of Food Fermentation Europe along with Better Dairy, Formo, Onego Bio, and Those Vegan Cowboys. They represent the fermentation food and food ingredient sector, pursuing the development and launch of innovative fermentation technology and products in Europe.
Commenting on Danone's investment, Imagindairy added: "The investment is an incredible vote of confidence in Imagindairy and a great testament to the strength of our technology and the solid path we're on to deliver new consumer products and experiences."