VegNews
Recipes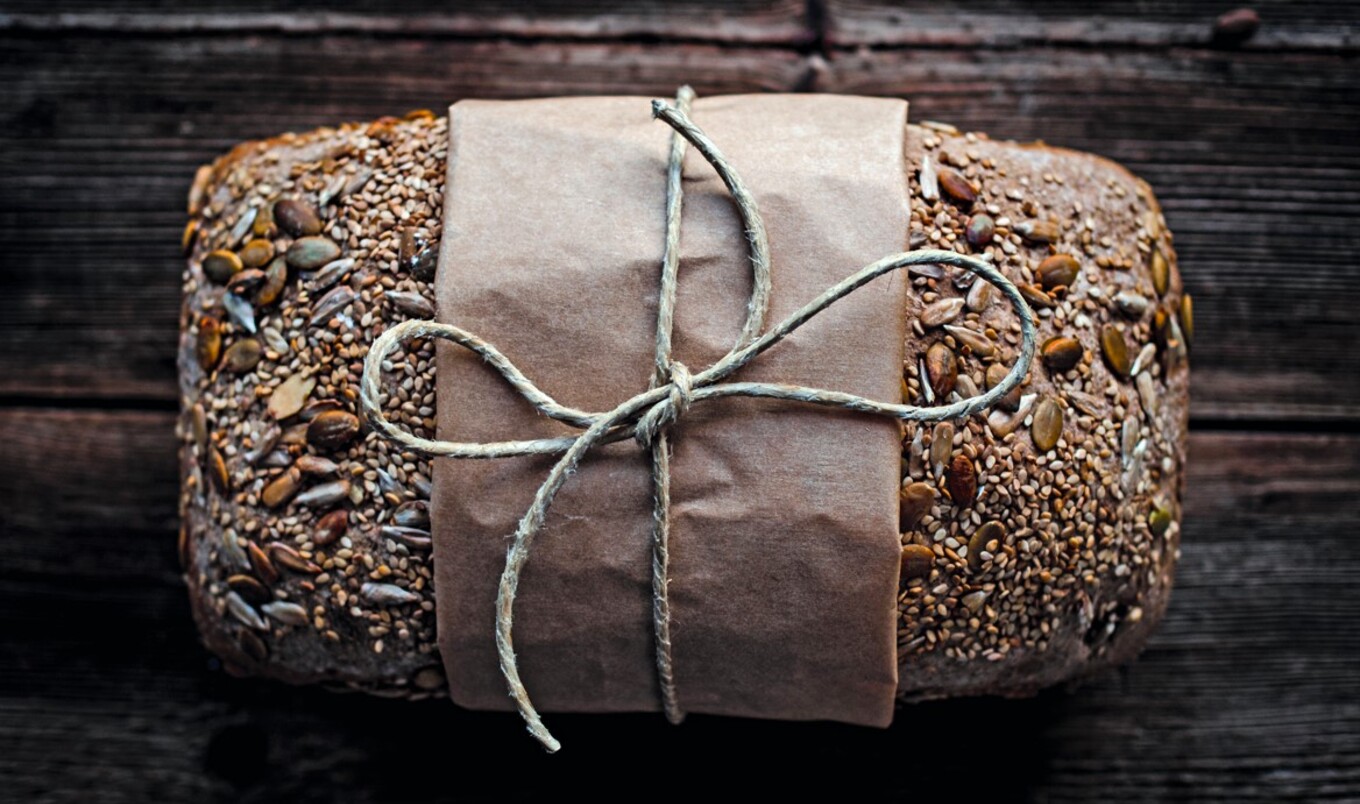 There's nothing quite like the smell of homemade bread. And this seedy, whole-grain loaf is a fool-proof version.
May 4, 2023
This loaf from the Norwegian Baking through the Seasons cookbook incorporates whole flours, where the whole kernel—the bran and germ—are ground into a fine flour, creating a coarser and more nutritious end result. The seeds on top offer a nice bit of texture and bite, and you can mix and match to your preference.
What you need:
2 cups whole wheat flour
2 cups white bread flour
⅓ cup whole rye flour
1 cup wheat bran
1 teaspoon instant yeast
1 teaspoon salt
2 cups warm water
3 tablespoons mixed seeds, such as sunflower, pumpkin, flax, and sesame
What you do:
In a stand mixer fitted with a dough hook attachment, combine wheat flour, white bread flour, rye flour, wheat bran, yeast, and salt. Add warm water and knead on medium-low about 10 minutes, or until dough is smooth. Transfer dough to a lightly oiled bowl, cover with a clean towel, and let rise in a warm spot for about 3 hours.
On a lightly floured surface, gently form dough into a round shape and let rest 10 minutes. Butter a 9 x 5 inch loaf pan. Form rested dough into an oblong shape and place in prepared loaf pan. Cover with a clean towel and let rise in a warm spot for about 45 minutes, or until doubled in size.
After about 45 minutes, or once dough has doubled in size, preheat oven to 400 degrees. Using a pastry brush, brush top of dough with water and sprinkle seeds on top, pressing gently into dough to stick.
Bake about 40 minutes, or until golden brown on top. Cool in pan for 10 minutes, then transfer to a wire rack and let cool completely. Store in an airtight bag at room temperature for up to 2 days.
Here at VegNews, we live and breathe the vegan lifestyle, and only recommend products we feel make our lives amazing. Occasionally, articles may include shopping links where we might earn a small commission. In no way does this effect the editorial integrity of VegNews.