Seeking to introduce new customers to the plant-based category, Impossible Foods announces it will launch two US national ad campaigns this summer. Designed to appeal to a wider range of consumers, the campaign's first spot – a 90-second musical ad – will premiere this Sunday, June 11 during the 76th Annual Tony Awards® broadcast.
"We need to welcome consumers into the plant-based space and give them a reason to choose Impossible"
According to Impossible, the campaigns are intended to reach a broader consumer base of flexitarians and meat-eaters with a lighthearted and approachable message. The first campaign, entitled "Making Meat History", explores the history of meat through time up to the present day, when the narrator introduces meat from a new animal called "the plant." 
Impossible says the ad familiarizes consumers with the concept of plant-based meat in a fun and entertaining way.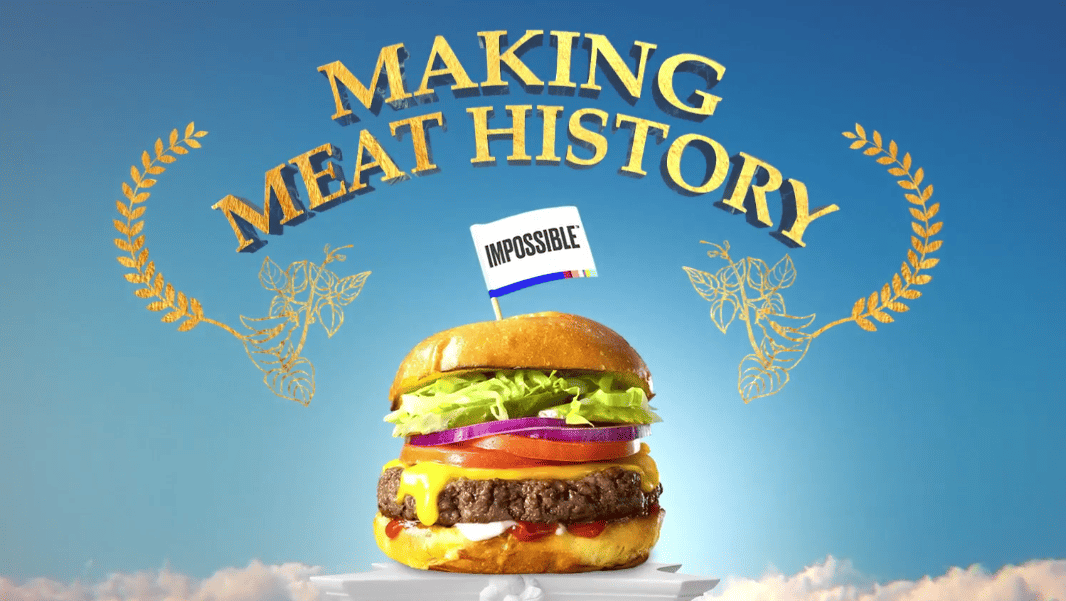 Funny ads
The second campaign "The Summer of Impossible" features a series of shorter, product-focused vignettes with humorous dialogues between a conventional beef burger and an Impossible Burger.
The vignettes highlight the health and environmental benefits of Impossible burgers, and new spots will be introduced throughout the summer. Both campaigns were developed in partnership with SUPER SERIOUS, a new creative studio led by actor Terry Crews and co-founders Matthew O'Rourke and Paul Sutton.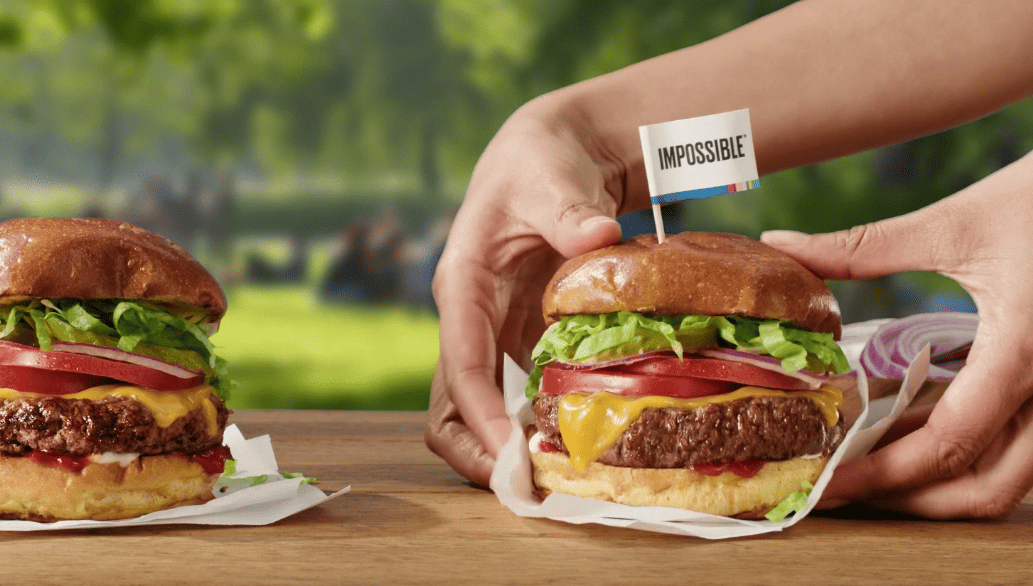 New marketing direction
The new marketing effort is part of adopting a more inclusive and accessible brand tone, Impossible says. Until now, the company has refrained from traditional advertising, instead relying on partnerships, earned media and word-of-mouth for raising brand awareness. 
But under the new leadership of Chief Marketing & Creative Officer Leslie Sims, Impossible is ramping up marketing to drive trial and win new customers.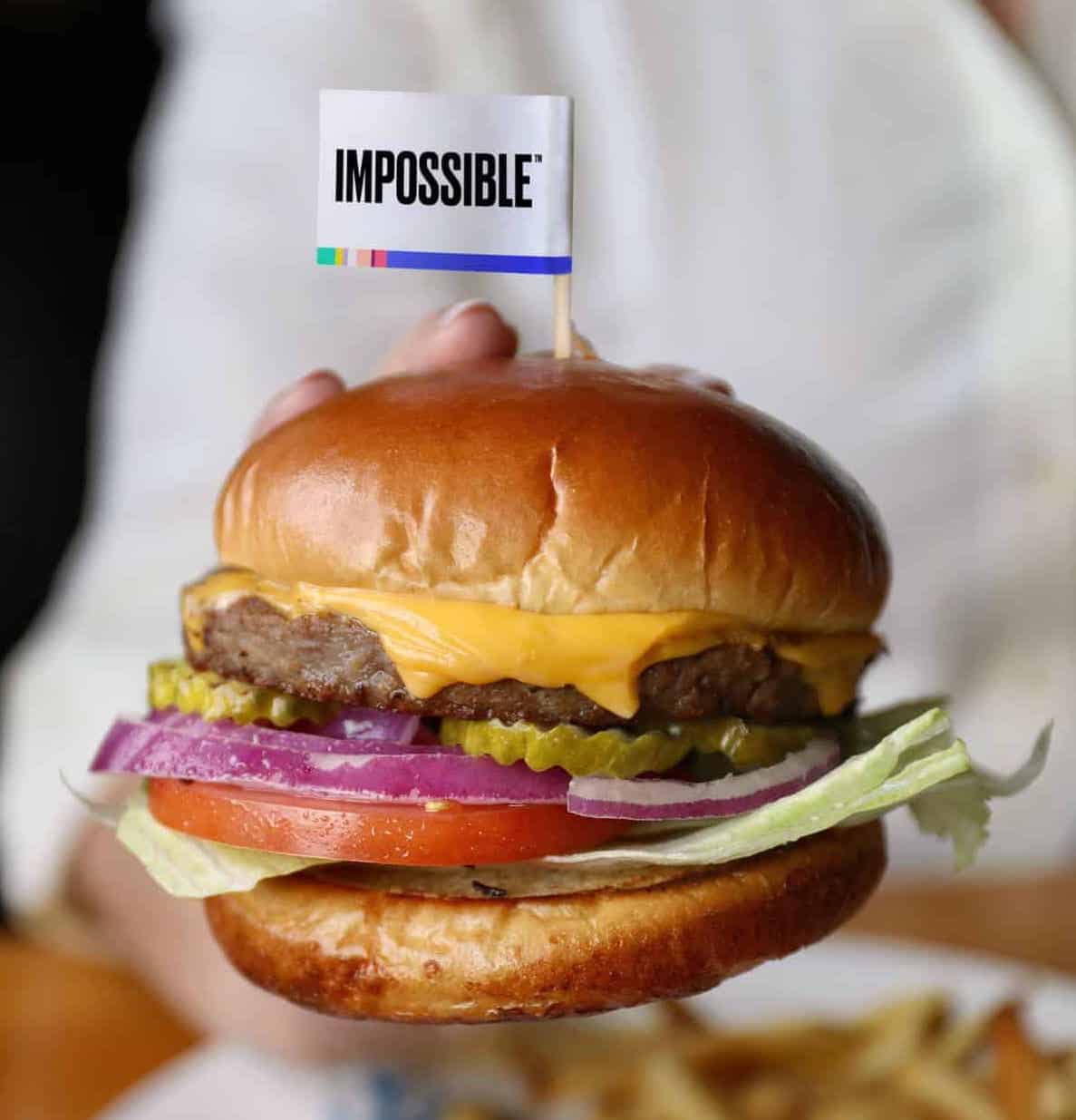 "We need to welcome consumers into the plant-based space and give them a reason to choose Impossible," said Sims. "These campaigns are lighthearted and approachable by design to make the choice between our products and animal meat feel less intimidating. We want consumers to know they don't have to give up the meat they love. Impossible products are meat – just made from plants – so they're still delicious and have a ton of other benefits."