The 2023 Girl Scouts cookie season is going to be better than ever thanks to a new vegan cookie addition. Modeled after the popular (and also vegan) Thin Mint cookies, the new Raspberry Rally is infused with a raspberry flavor instead of mint and comes enrobed in a chocolate coating. "Raspberry Rally gives devoted Girl Scout Cookie lovers yet another reason to be excited for the upcoming cookie season," Girl Scouts of the USA said in a statement.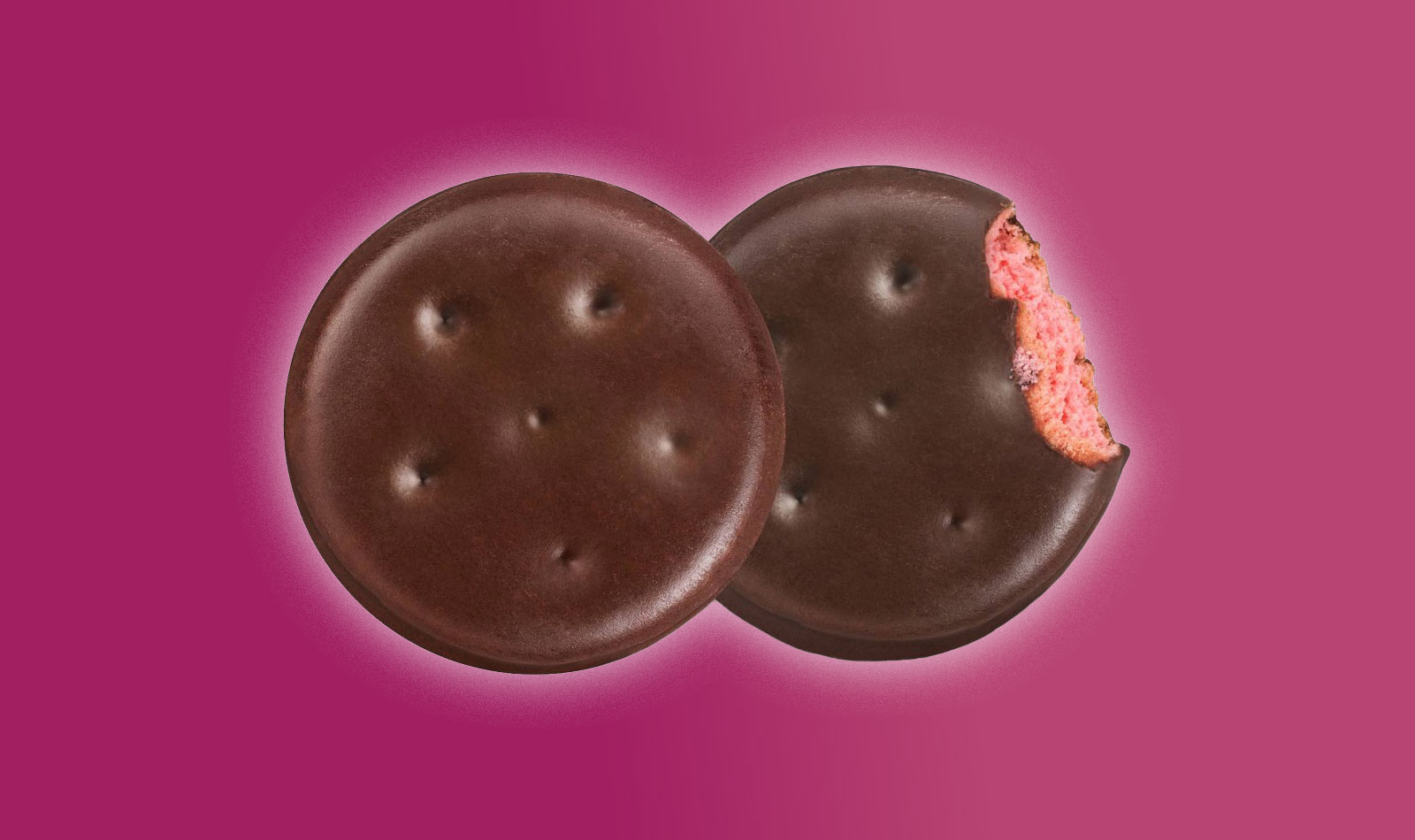 Girl Scouts of the USA
The new Raspberry Rally cookie is the first to be available exclusively online as part of an initiative to help Girl Scouts hone their e-commerce skills. The new vegan cookies will be available to order through local Girl Scouts during the 2023 Girl Scout Cookie season which runs from January to April, with start times varying by location. 
"The Girl Scout Cookie Program encourages girls to be risk takers, to think outside of the box, and to be confident in their own abilities," the organization said. "Whether they're working toward earning their Cookie Goal Setter badge as a Daisy or their My Cookie Business Resume badge as an Ambassador, Girl Scouts are learning qualities crucial for all forms of leadership and life-skills. The program embraces the understanding of the world of business, money management, and entrepreneurship."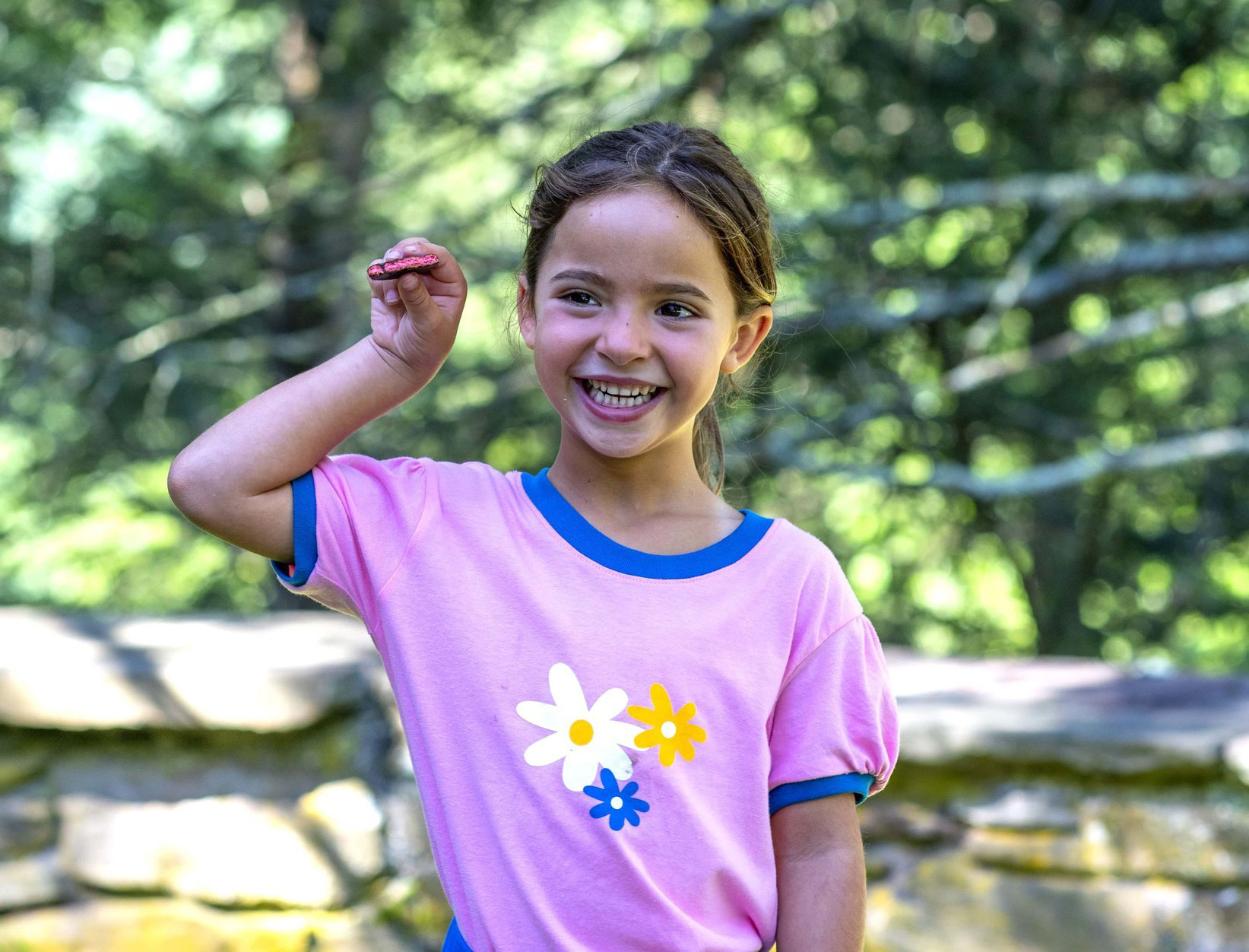 Girl Scouts of the USA
All the vegan Girl Scout cookies
The new Raspberry Rally will be in good vegan Girl Scout cookie company when it debuts in the 2023 season. During the 2021 season, Girl Scouts added the Toast-Yay cookie which is shaped like French toast and is infused with cinnamon and dipped on one side in icing. "Each delightful, toast-shaped cookie is full of French toast flavor and flair and stamped with the trusted Girl Scouts' signature trefoil on top," the organization described the cookie. 
In addition to Thin Mints, Toast-Yay, and the forthcoming Raspberry Rally, Girl Scout offers other vegan cookies. The classic Lemonades (which differ from the non-vegan Lemon-Ups) are citrus-forward shortbreads accented with a tangy lemon icing. To round out the vegan line up, Girl Scout offers Peanut Butter Patties. Similar to non-vegan Tagalongs, these crispy vanilla cookies are topped with creamy peanut butter and enrobed in vegan chocolate. 
An important thing to note is that cookies are made by two bakeries: ABC Bakers (which offers Toast-Yay, Peanut Butter Patties, Thin Mints, and Lemonades) and Little Brownie Bakers (which offers one vegan cookie option: Thin Mints). The new Raspberry Rally will be made by ABC Bakers. The bakeries each service different regions, so depending on your location, your vegan-friendly options will differ.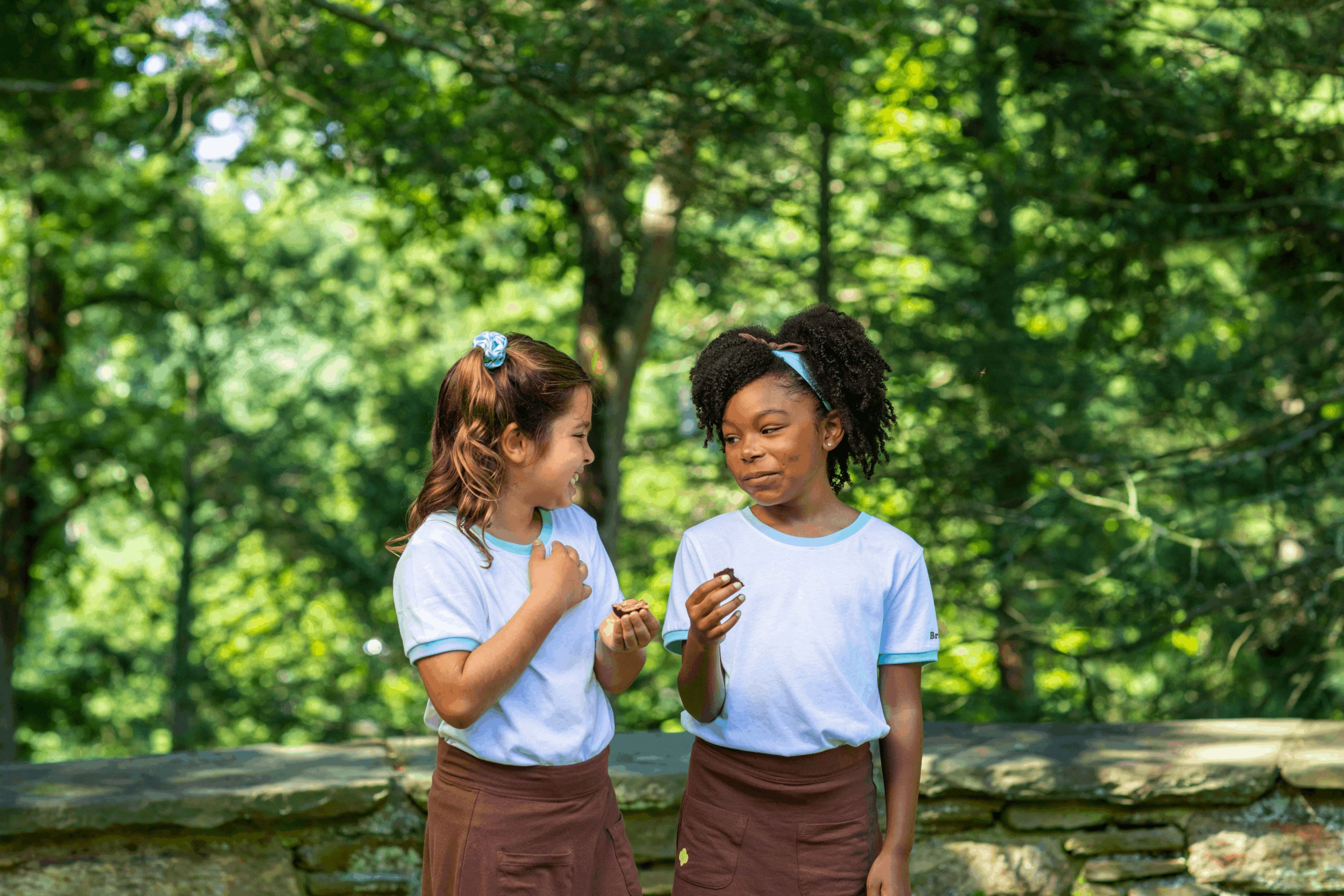 Girl Scouts of the USA
Girl Scout cookies help create leaders 
While delicious vegan cookies are part of the fun, the Girl Scouts Cookie Program was created to help young women learn about becoming leaders and entrepreneurs with skills they gain while building their cookie operations. 
The first iteration of Girl Scouts Cookie season took place in 1917 and the cookies were baked at home by girls and their mothers and sold locally. This evolved into a nationwide effort by the 1930s with the licensing of the first commercial production of cookies. By the 1950, Girl Scouts were selling three cookie varieties, including Chocolate Mint, a flavor which has since evolved into the beloved vegan Thin Mint we know today—and the inspiration behind the Raspberry Rally sister cookie joining the 2023 lineup. 
"Cookie season is an exciting annual event for Girl Scouts across the nation. Proceeds raised from in-person and online cookie orders directly benefit local councils and troops," the organization stated. "When Girl Scouts run their own cookie business, they are a part of the largest girl-led entrepreneurial program in the world. Girl Scouts learn leadership, problem-solving, and community building through the Girl Scout Cookie Program, resulting in an invaluable experience that cultivates an innovative, entrepreneurial spirit. "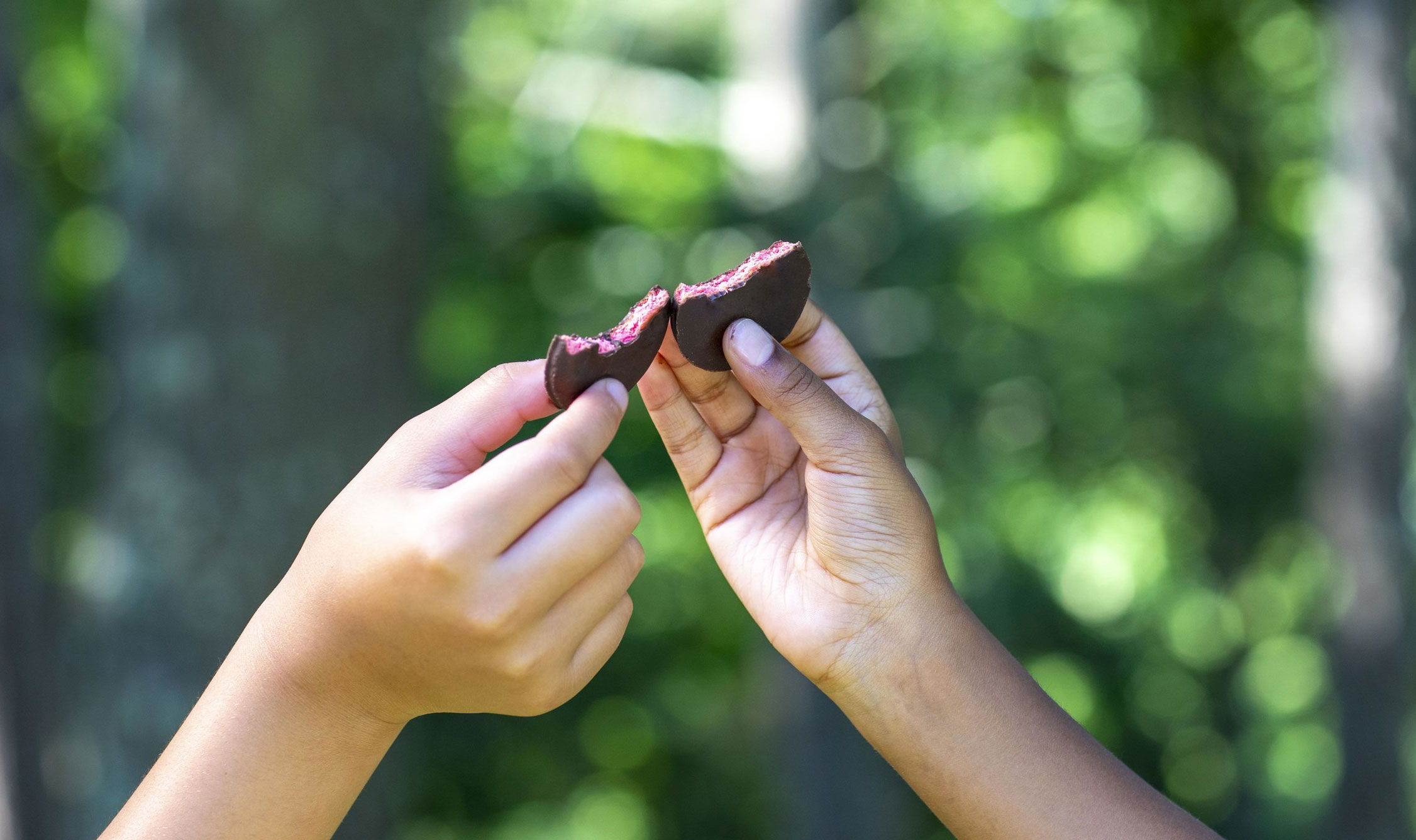 Girl Scouts of the USA
To promote the new Raspberry Rally cookie, the organization is running a sweepstakes until August 31, 2022 in which five winners will be selected at random from an email list to receive a first taste shipment of two boxes of the new vegan cookies, along with other Girl Scout merchandise. 
The Girl Scouts organization also offers a cookie finder app and tool for those looking for a local Girl Scout or booth to support. 
For the latest in vegan news, read: 
How This New Vegan Bluefin Tuna Provides an Ocean Sustainability Solution
Will Climate Change Bring an End to Animal Agriculture?
James Beard Appoints 2 Vegan Chefs to Its Legacy Network 

JUST LAUNCHED!
Vote in the 2022 Best Vegan Ice Cream in America Awards.
VOTE HERE
JUST LAUNCHED!
Vote in the 2022 Best Vegan Ice Cream in America Awards.
VOTE HERE