Ohly is a world-leading provider of specialty yeast products and extracts. These vegan-friendly ingredients can be used to enhance flavors, reduce salt content, mask off-notes, and more.
Last year, Ohly launched a native yeast protein concentrate with a gelling function that can replace eggs in numerous applications, such as desserts, bakery products, and sauces. The ingredient can also act as an emulsifier, foaming agent, and more.
Ohly has recently added to its extensive range by developing its first carbon-neutral yeast extracts. We spoke to Nancy Zacca, director of global sales, and Kristina Vervoorst, product and marketing manager, to find out more about the company and its products.
Ohly offers a range of plant protein ingredients. What solutions do you bring to food producers? How do you provide support with product development?
Kristina: We offer various yeast-based, natural, and vegan ingredients that deliver key taste functionality for a wide range of plant-based alternative products. For example, for meat alternatives our ingredients deliver distinct meaty and roasted notes. They can also highlight meaty and savory notes, or create a perception of juiciness.
Alternative proteins often create bitter, beany, or astringent off-notes in finished products. Our natural yeast extracts, like OHLY® FLAV-R-MAX, can be used to mask those off-notes.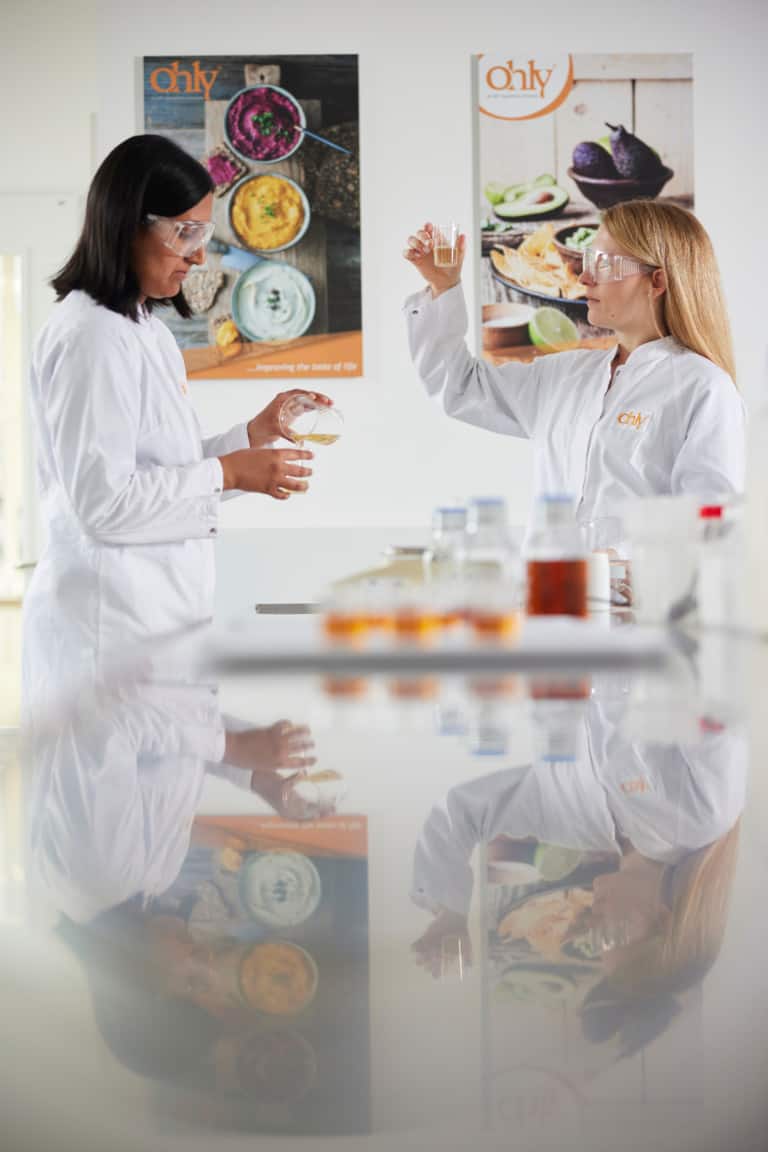 Last year we launched the vegan, yeast-based chicken flavor OHLY® SAV-R-MEAT PBD. Inspired by traditional cooking methods, our scientists have developed a signature braised chicken flavor profile with a true juicy, dark-meat note. For those seeking a vegan protein source we also offer nutritional yeast powders.
Our application experts are happy to work closely with customers and help to develop the best solution for their next plant-based innovations.
Can you give us some background to your so-called Planet – People – Customer strategy?
Kristina: Since our company was founded in Hamburg (Germany) in 1836, sustainability has been an essential part of our business. The credo "Doing the right thing" is the core of our Planet – People – Customer strategy.
This includes respecting the planet, and environmentally friendly thinking has become embedded into everything we do. Our employees' planet-first ideas have already improved operational efficiencies, material sourcing, and logistics. Our engineering experts continually work on process optimizations to produce more from fewer resources and reduce our carbon emissions.
Our ambitious targets are to operate a 100% net-zero production site in Hamburg by 2030 and thereby offer a portfolio of carbon-neutral products. In addition, we take care of our people, meaning employees, partners, customers, suppliers, and neighbors in the communities where we operate.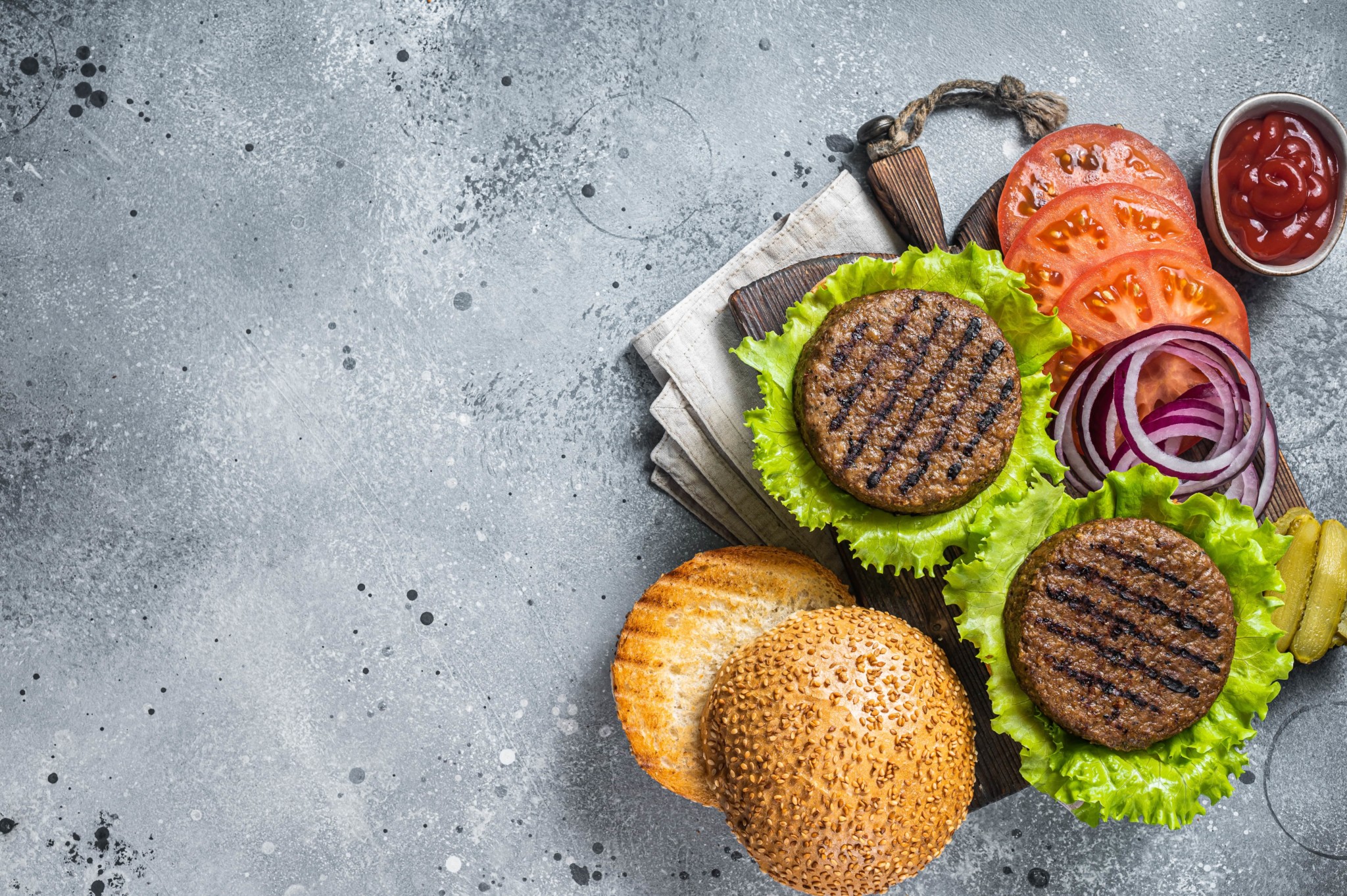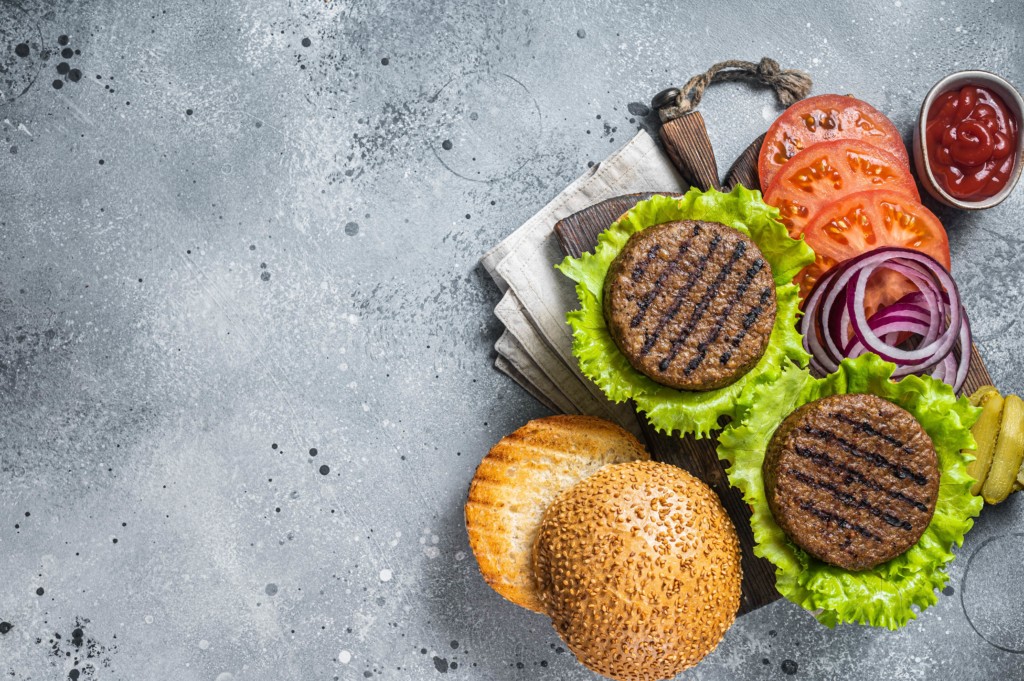 At Ohly, everyone is responsible for a safe and healthy workplace. Our PROGRAM SAFE is built on the grounds of listening to our people. This program aims to prevent accidents and exclude unsafe situations at work via continuous health and safety evaluations.
The working environment at Ohly allows everyone to learn and develop by working in diverse, international teams with the autonomy to impact our business. Every employee is encouraged to take ownership for decisions and to obtain and give frequent feedback.
To delight our customers, Ohly focuses on creating state-of-the-art ingredients that help contribute to sustainable lifestyles. To us, our claim "Improving the taste of life" also means supporting our customers to feed the world sustainably, boost human and animal immunity naturally, and foster healthy ways of living.
We are proud to support our customers in reducing emissions in their value chain by providing them with our first carbon-neutral products. Ohly works with external carbon experts at ClimatePartner to calculate our products' carbon emissions. We achieve carbon neutrality by reducing emissions where possible and compensating for the remaining carbon emissions by investing in verified carbon offset projects.
In last year's interview, you reported that the company is continually reducing its environmental impact and accelerating its decarbonization journey. Is there any news about this?
Kristina: In 2022, we reduced our emissions by 15% vs. 2018 and launched the first carbon-neutral yeast extracts. Our decarbonization roadmap includes investments in projects to implement new and improved manufacturing processes at our Hamburg site. Many carbon-saving activities are already under implementation, such as switching to renewable electricity in 2022, continuously modernizing our production facilities, and building car e-charging stations in 2023. Other measurements will be implemented step by step until 2030.
What drives you personally? What values are particularly important to you?
Nancy: I am inspired by the people I work with in the organization and the ability to collaborate. I have the privilege of working with a lot of very smart people and the diversity of their experience, backgrounds, and functions brings energy to projects and allows for really creative solutions.
Personally, I am a very straightforward and fiercely loyal person, and so I value those traits in others tremendously. I am on a constant path of continuous improvement. I have a passion for learning new things and I'm very introspective such that I am always asking myself, "How could I have done that differently?" I like being challenged to see the world differently, to change my perspective. I think organizations that are able to develop a culture that encourages folks to take risks and try to do things differently are ultimately the most successful. Ohly is on that journey and I'm excited to be a part of it!
Is female leadership part of the corporate strategy at Ohly? Are there any measures in place to increase diversity among managers?
Nancy: Absolutely. Ohly has a DEI program with the goal to foster a workplace that allows opportunities for increasing the representation of women and minorities in leadership roles. Ohly is also a part of the larger organization of AB Foods. AB Foods has a women's network group, of which I am part of the organizing committee, which provides training, support, and networking programs across the entire family of companies.
Where can interested people meet Ohly?
Nancy: We participate in several major trade shows throughout the year globally. Historically, we are present at IFT, FI Europe, and FI Asia, but we are also active at other, smaller shows throughout the year. Up-to-date information about trade shows can be found on our website. Ohly prides itself on being accessible to our customers and the market with the goal that every interaction results in a delighted customer. We can always be reached through our website on the contact us link, or via LinkedIn.