OmniFoods announces today that a vegan fish & chips option featuring Omni Golden Fillet is now available at more than 250 Hungry Horse pubs, 160 Greene King Local pubs, and 70 Farmhouse Inns pubs owned by Greene King. Further locations will be added mid October.
Following a recent report by WWF titled Risky Seafood Business, which exposed the devastating impact of the UK's fish & chip shop industry, the British public, as well as food service professionals, are looking more and more towards sustainable alternatives. As such, OmniFoods says "the launch of this vegan Fish & Chips alternative is more timely than ever".
Greene King is one of the UK's largest pub retailers and brewers, operating 2600 pubs, restaurants and hotels. The plant-based fish fillet will initially roll out into around 500 Greene King pubs including Farmhouse Inns, Hungry Horse, and selected Greene King Local Pubs.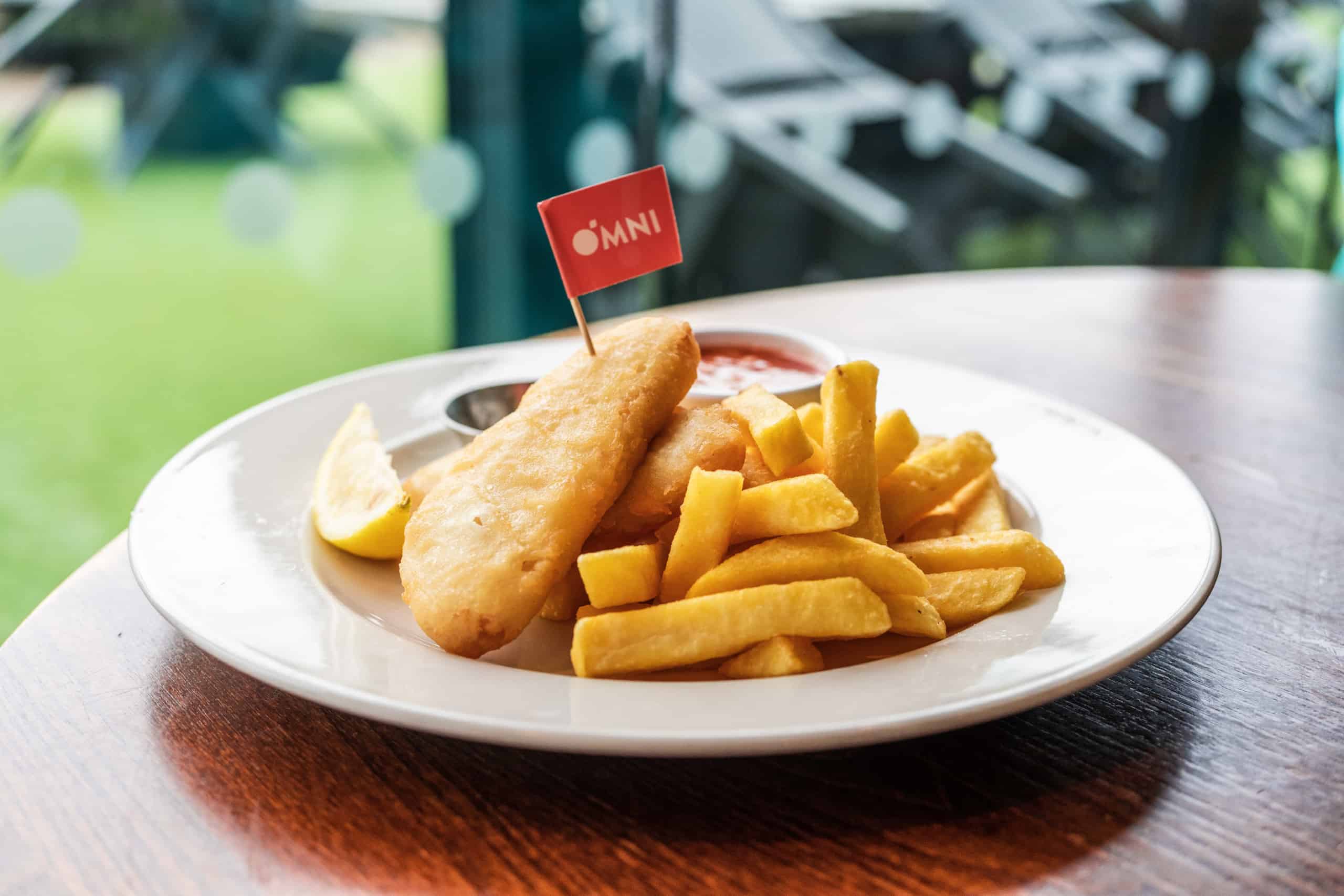 OmniFoods' seafood line OmniSeafood first arrived in the UK this August at Whole Foods Market in London and online at Ocado and The Vegan Kind Supermarket. Vegan fast food chain Oowee also recently partnered with Omni for the Ocean Burger, with CEO and founder David Yeung stating at the time, "The new dish incorporated with Omni Golden Fillet is for sure a delight, and we hope to empower everyone to practise sustainable diets for a good cause."
Omni Golden Fillet, winner of the Monde Selection 2022 Silver Quality Award, is made with a proprietary blend of non-GMO soy, pea and rice proteins. Containing 349mg omega-3 ALA* and 0mg cholesterol*, Omni Golden Fillet is low in saturated fat and free from trans-fat.