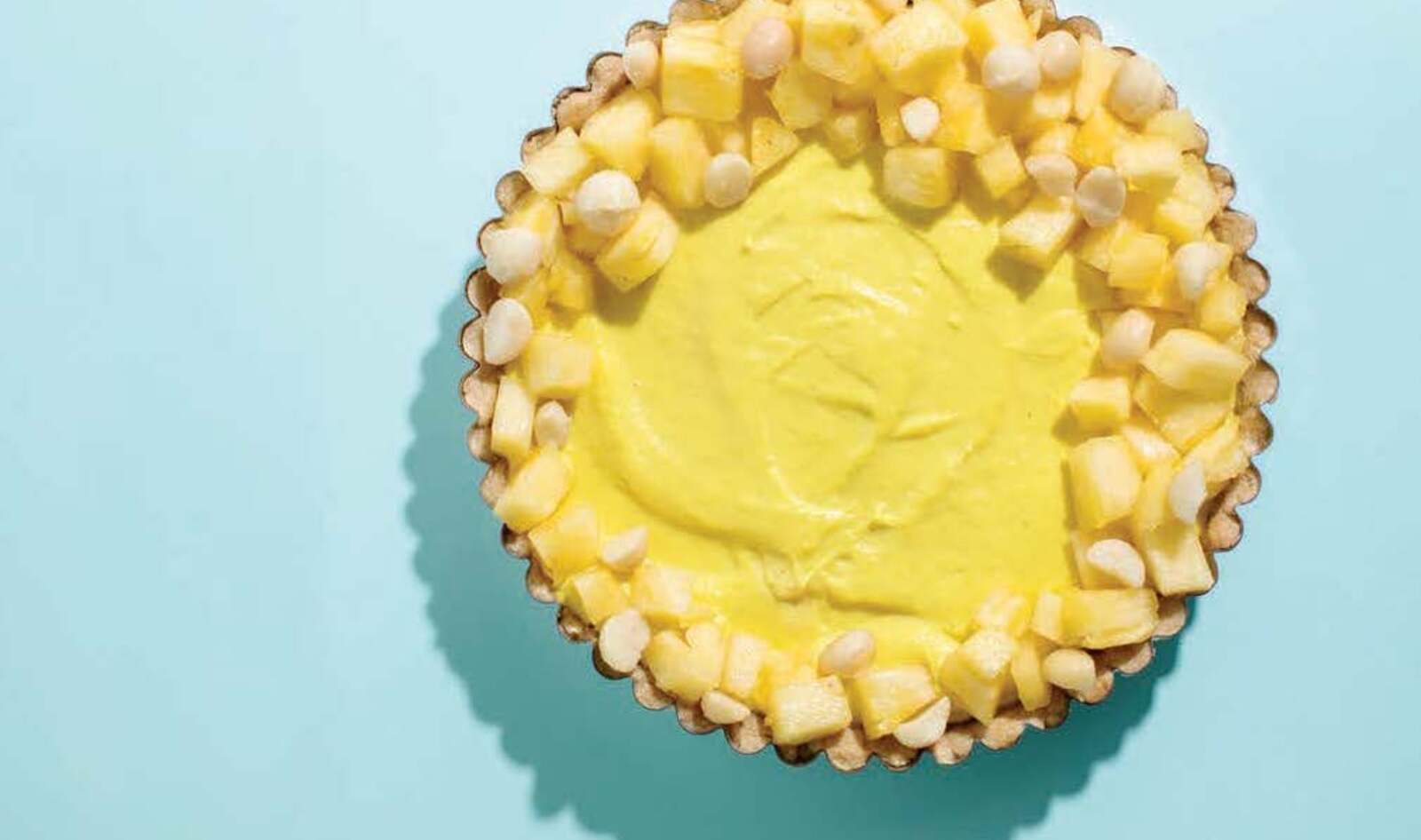 Get a taste of summer with this superfood-spiked, tropical cream tart from the Eat More Plants cookbook featuring sweet, juicy pineapple, and fiery ginger. 
What you need:
For the macadamia cookie crust:
1 cup raw macadamia nuts
½ cup gluten-free oat flour
½ cup brown rice flour
¼ cup coconut oil, plus more for greasing pan
3 tablespoons maple syrup
½ teaspoon baking powder
¼ teaspoon ground ginger
⅛ teaspoon salt
For the pineapple ginger cream:
2 cups roughly chopped fresh pineapple
1 cup raw cashews, soaked for at least 2 hours, drained, and rinsed
¼ cup maple syrup
2 tablespoons lemon juice
2 tablespoons water
1 tablespoon minced fresh ginger
¼ teaspoon turmeric
2 cups finely diced pineapple
What you do:
Preheat oven to 350 degrees. Grease a 9-inch round tart pan with coconut oil.
For the crust, in a food processor, combine all ingredients and pulse until a thick paste forms. Press into prepared pan (including sides), and chill in freezer for 15 minutes.
Remove crust from freezer, prick with a fork four times, and bake until golden, 13 minutes. Set aside to cool.
For pineapple ginger cream, into a blender, add roughly chopped pineapple, cashews, maple syrup, lemon juice, water, ginger, and turmeric. Blend until smooth.
Once crust is completely cooled, sprinkle with diced pineapple, pour pineapple ginger cream over top, and freeze for at least 30 minutes to set.